Your search for "1998 California Truck Chase" returned 18 results

Preview Unavailable
MUSIC VIDEOS
Ghostown DJ's - My Boo - EDH5047 INXS - Taste It - EPG3001 112 - Cupid - ETHH1054, ETU7053 112 - Only You - ETU7044 112 - Only You (rmx) - ETU7047 112 - Come See Me - ETU7049 311 - Down - ETHH1048...
More info...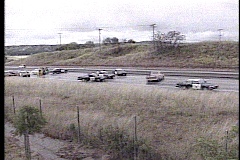 SLOW SPEED CHASE (5/6/1998)
More info...

Preview Unavailable
Preview Unavailable
Indonesia Suharto OBIT Short - FILE Obituary ...
NAME: OBIT SUHART S 20080109Iflat TAPE: EF08/0106 IN_TIME: 11:05:54:01 DURATION: 00:06:15:00 SOURCES: Various - see script DATELINE: Various / File RESTRICTIONS: See Script SHOTLIST: AP Television...
More info...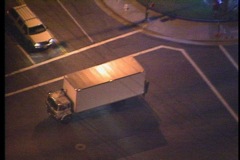 HIGH SPEED TRUCK CHASE (02/11/1998)
The driver of a white GMC truck who led California Highway Patrol officers on a chase in the Los Angeles area was apprehended after turning into a parking lot and crashing into a tree. The chase, ...
More info...
APTN 2330 PRIME NEWS AMERICAS
AP-APTN-2330 Americas L Prime News-Final Friday, 16 April 2010 Americas L Prime News Iceland Volcano 02:13 No Access Iceland REPLAY Scientists view erupting volcano +World Ash Impact 05:00 Par...
More info...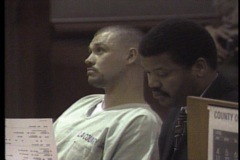 7-UP CHASE SUSPECT SENTENCED (11/18/1998)
The man who stole a 7-up truck and led police on a high chase was sentenced today.
More info...
Preview Unavailable
UNITED STATES HOUSE OF REPRESENTATIVES 1000
10:00 a.m. - HOUSE FLOOR DEBATE: The House meets at 10:00 a.m. for morning hour and noon for legislative business. One Minutes // H.R. 1994 - VA Accountability Act of 2015 (Structured Rule) (Rep. M...
More info...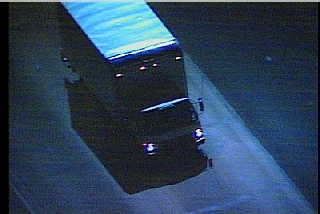 SLOW SPEED CHASE (2/12/1998)
A man driving a truck led police on a slow speed chase last night. The chase began in Los Angeles and ended in Ontario, California. The chase began when police tried stopping him for a moving vi...
More info...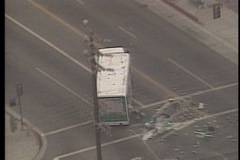 7-UP TRUCK CHASE (10/02/1998)
Police chase stolen 7-up semi truck through Los Angeles.
More info...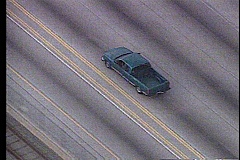 FREEWAY PURSUIT TAPES (02/12/1998)
Audio recorded during high speed freeway chase.
More info...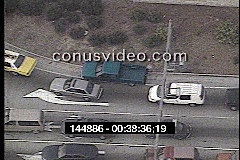 HIGH SPEED VAN CHASE II / CARJACKING (2/11/1...
Yesterday in Los Angeles a dramatic car chase, and hostage situation. The chase reached speeds of more than 100-miles per hour. We bring you reaction from the hostage victim. A man who led polic...
More info...
---