Your search for "hannah arendt" returned 2 results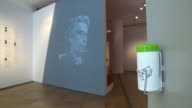 CLEAN : COVID-19: Berlin museum prepares to r...
The Museum of German History, like most of Berlin's museums, prepares to reopen to the public on Monday, with a new temporary exhibition about the works of philosopher Hannah Arendt (Footage by ...
More info...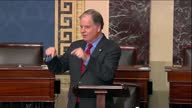 Senator Jones farewell remarks on having shor...
Alabama Senator Doug Jones says in final floor speech to the Senate that can Senator Sherrod Brown's book about his desk, he quotes Hannah Arendt who observed the good things in history usually ve...
More info...
---