Your search for "FAMOUS FOLKS" returned 5172 results
Preview Unavailable
Peter, Paul & Mary Sing
Peter, Paul & Mary singin The Times Are A Changin. There is also a shot of Mary talking about folk music. DOC/WA - 1960's - B/W
More info...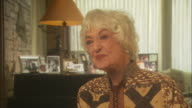 Bea Arthur Talks About When She Realized She ...
Interviewer: Is there a defining moment when you realized, "I want to be an actress" Bea: It was after the war. It was-what exactly was your question? Interviewer: Was there a defining moment whe...
More info...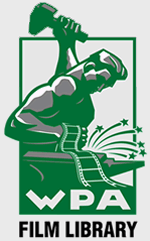 Preview Unavailable
Dealers in Death Part 1 - Great Depression
Dealers in Death Part 1 - Great Depression Shots of homeless men riding the rails jumping trains wandering from town to town during the Great Depression
More info...
1959 France Travelogue
travelogue - France - Europe - castle at Chambord - Roman arena at Nimes - Brittany - standing stones at Carnac - menhirs - girl draws water from stone well - little girl rides in horse drawn cart ...
More info...
Preview Unavailable
International Austria
0:00:01 - 0:03:40>>>Aerial PAN's around Vienna International Center (UN City) built for United Nations in 1979. President Kennedy and Kruschev shaking hands. KURt Waldheim. Anwar Sadat. CU man...
More info...
TOM SELLECK
Tom Selleck talks about a character he played in the movie called Folks.
More info...
Russian folk arts, Fedoskino, near Moscow, ...
Region of Moscow, village of Fedoskino, birthplace of famous Russian traditional miniatures (lacquer art). Russian landscape covered w/ snow, snowbound countryside. Craftsmen painters at work. A...
More info...

Preview Unavailable
SPN-102 35mm
SUCESOS PERUANOS NEWSREEL No. 102
More info...
Dylan
The guitar that Bob Dylan plugged in when he famously went electric at the 1965 Newport Folk Festival has been sold at auction for a record $965, 000. (Dec. 6)
More info...
14724 Across The Seven Seas South American Ways
14724 "SOUTH AMERICAN WAYS" 1960s RIO DE JANEIRO & BUENOS AIRES TRAVELOGUE ARGENTINA / BRAZIL
More info...
FDR B'DAY IN GA
00:00:00:00 ext house/ bus/ cut cake/ still FDR cuts cake/ chorus girls dance/ folks see famous FDR portrait/ int living room, pan fireplace (0:00)/
More info...
IT'S AN OLD PORTUGESE CUSTOM (aka IT'S AN OLD...
Full title reads: "London. It's An Old Portuguese (sic) Custom. Peasants - here for folk dancing festival - perform their famous stick dance of great antiquity - for first time outside their native...
More info...
---