Your search for "dog watching TV" returned 2336 results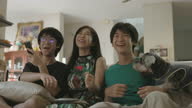 Thai Family of fans watching a football match...
Slow-motion of Asian mother and her teenager sons and dog cheering football player on TV program at home.
More info...
DOG HAS HOLE IN HEART
Hampstead, London. SV. Pan, Paul Whitsun-Jones walking his boxer dog Peter who has a hole in his heart. SV. He comes towards camera, stops and Peter sits. CU. Peter lays down looking around. ...
More info...
The 90's, episode 307: VIDEO KIDS
00:20 Cold open with Jade Carroll. TV woos you in - you watch it and sometimes you become a TV addict! 1:13 Martha Dewing by Skip Blumberg. Martha Dewing, editor of Children's Video Report, cite...
More info...
RR FUNDRAISER
00:00:00:00 RR receives stuffed dog at unid mtg. RR SOT ab his dog reax watching westerns on tv. (0:00)/
More info...
DOG WATCHES TV & CU VIDEO TITLES
A dog watches and barks at the television. CU of video box titles Lassie's Christmas Story and 101 Dalmations.
More info...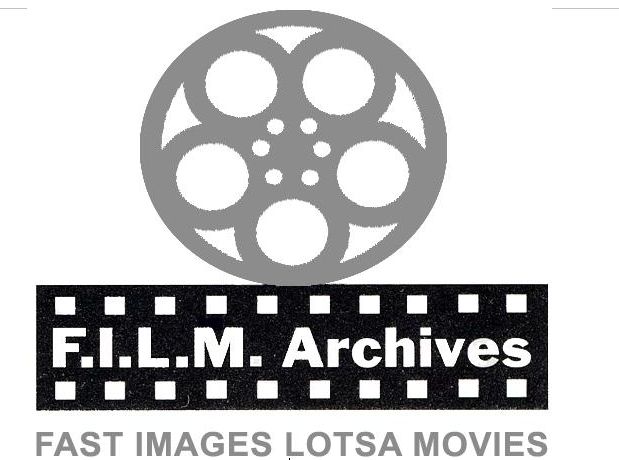 Preview Unavailable
TV Dog; 1/25/90
Remote Control, Television switches Channel, Dog watches television
More info...
Efforts to boost up the morale of United Stat...
Highlights the role of United States Coast Guard in Operation Desert Storm, Saudi Arabia. Importance of maintaining a high morale among men at the war front. A Coast Guardsman plays with a dog on ...
More info...
News Clip: Concert
Video footage from the WBAP-TV television station in Fort Worth, Texas, covering a news story about an Easter concert at Lee Park in Dallas by the Dallas Symphony featuring a performance of "Damn...
More info...
66784a Industry On Parade Making Contact Vito
66784a INDUSTRY ON PARADE WORKPLACE COMMUNICATIONS BULLETIN BOARDS & CORPORATE MAGAZINES
More info...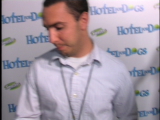 CELEBRITIES
Sound Bite: Troy Gentile – "Mark" – Hotel for Dogs I like how dogs watch there own TV's, I like how they focus, maybe have some runs in there, for the dogs to run, you know, have a little dogg...
More info...
Preview Unavailable
ESSEX TV
OC 900 SOF / MAG / SIL ROLL A FTG OF EXT FARMHOUSE NEAR ESSEX, CALIFORNIA. VS FARM ANIMALS, SHOT OF HUGE TURKEY WALKING IN YARD. VS DOGS, CATS, ETC. INTS SEVERAL HOUSES SHOWING FAMILIES...
More info...

Preview Unavailable
PA-2350 Beta SP; PA-0735 Digibeta; PA...
Welcome Guest in the House, A
More info...
---