Your search for "jerusalem war" returned 9182 results
1967 Israel Six Day War
b&w documentary - Six Day War - 1967 Arab / Israeli War - Israel - Syrian soldiers in tanks - wreckage of civilian village - Israeli troops shell Syrian Heights - tank by - Israeli troops in Quneit...
More info...

Preview Unavailable
DN-LB-584 Beta SP
Israel [Latrun Highway from Jerusalem to Tel Aviv]
More info...
Holy Land Abraham to Allenby – Zionist life
The Great War, WWI, brought the Holy Land back into contemporary history. Allenby's WWI military vehicles moving across the plains from Gaza. Arab Calvary riding camels. Jerusalem is captured by ...
More info...
JERUSALEM
Jerusalem. Various shots of Jerusalem. Allied troops are seen in streets as well as the local people.
More info...
Preview Unavailable
Eichmann Trial
In Jerusalem, Nazi war criminal Adolph Eichmann stands trial. Int. courtroom shots show Eichmann entering, escorted by three guards and sitting in bulletproof glass booth. Shots of judges, lawye...
More info...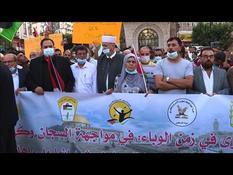 Palestinians protest in Ramallah against norm...
Others
More info...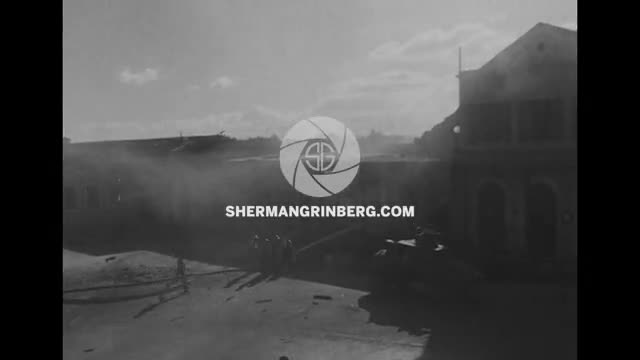 Paramount
Bombed Jerusalem Railway Station
More info...
84754 With Allenby In Palestine_mos
84754 "WITH ALLENBY IN PALESTINE" WORLD WAR I BRITISH DESERT ARMY CAMPAIGN IN EGYPT & PALESTINE
More info...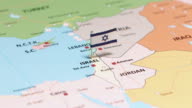 Israel with National Flag
tracking to Israel with National Flag
More info...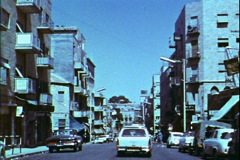 PT. 2 - ISRAEL: ADVENTURE THROUGH TIME (1964)
THIS IS A TRAVELOGUE OF VARIOUS HISTORIC, RELIGIOUS AND MODERN SITES THROUGHOUT ISRAEL.
More info...
Gaza Hamas
Hamas praises Jerusalem truck attack
More info...
British soldiers march along with officers th...
British soldiers capture Jerusalem in Palestine during World War 1. British soldiers march through the streets of captured Jerusalem. Two officers talk to each other. Horses in the background. Sold...
More info...
---