Your search for "hispanics city" returned 14574 results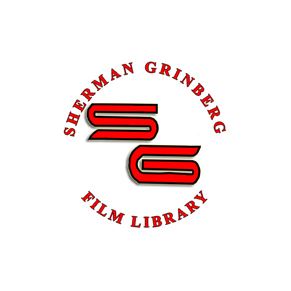 Pathe
Fort Worth Centennial 1936
More info...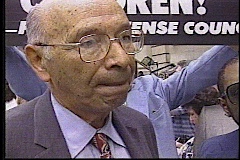 ANTIGAY GAMES PROTEST
Reverend Diaz speaks out on what he feels are the "dangers" of holding Gay Games in New York City.
More info...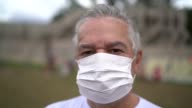 Portrait of senior man with facial mask in a ...
Portrait of senior man with facial mask in a public event
More info...
Alhambra, Alcazaba (Citadel), Place of Arms...
HA, Locked Down Shot, exterior, daylight. The Alcazaba served a military function. It was the residential area of the royal guard of the Sultan, and was referred to as the Military District. It...
More info...
FAMILY FUN AT CHAPULTEPEC PARK - MEXICO CITY
Families enjoy a peaceful afternoon rowing boats in the water at Chapultepec Park in Mexico City.
More info...
People going to Church and to a watch match i...
View out front of moving subway train as it passes by in South Bronx in New York City. Families, many of hispanic, Latin American, Puerto Rican descent, in crowded streets. Families go to Churc...
More info...
Preview Unavailable
REAGAN SPEECH TO HISPANIC REPUBLICANS
PRESIDENT REAGAN MAKES A SPEECH AT THE REPUBLICAN NATIONAL HISPANIC ASSEMBLY DINNER AT HYATT REAGENCY IN CHRYSTAL CITY .
More info...
1984 Chicago Funeral Procession
Chicago - Lower West Side - Pilsen - funeral procession - city streets - closer shot of procession to & past camera on street lined w/ working class business & shops - inner city - Hispanic - Lat...
More info...
Open-Air Markets
Open-Air Markets Olvera Street Market MCUs Hispanic Mexican Latino man wearing a Sombrero playing a harp MCU two plates of Mexican food smothered in red enchilada sauce TLS Olvera Street M...
More info...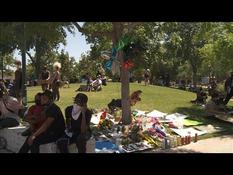 Protest in California after the death of a yo...
Others
More info...
News Clip: Redistricting
Video footage from the KXAS-TV/NBC station in Fort Worth, Texas, to accompany a news story.
More info...
Pizza Man, Making Pizza In New York City
Cooking, Making, Land, United States, Topside, Urban, New York, New York City, north america, Business, Cheese, Chef, Chefs, Cook, Food, Hands, Hat, Hispanic, Itallian, Kitchen, ...
More info...
---