Your search for "germs" returned 14024 results
Smoke Rising Behind A Man In A Gas Mask
lock shot, abstract, people, gas mask, gasmask, biochemical, breathing, chemical, precaution, prevention, protect, danger, safety, toxic, protection, scary, sinister, covert, smoke, ventilator, ter...
More info...

Preview Unavailable
Robert Koch
Portrait of anthrax vaccine discoverer Robert Koch. Flock of sheep in field. Closeup of syringe depositing sheep's blood in vial. Microscope on desk. Microscopic still shots of blood with anthrax. ...
More info...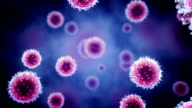 T cells or virus animation
Illustration of T cells or virus animation
More info...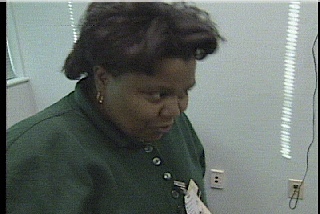 MOCK GERM TEST (11/06/1996)
A substance was put on the hands of some workers in Columbus, Ohio and they were allowed to go through a routine day. At the end of the day, a black light was used to highlight the sub...
More info...
Germ Warfare discussion
c) Germ Warfare, discussion
More info...

Preview Unavailable
Germ machine; 10/31/01
Germ machine
More info...
Transmission of germs through coughing/sneezi...
It is illustrated that proper use of handkerchief can prevent bacteria to spread in the United States. A boy and two girl children seated at a table playing a board game of checkers. One of the gir...
More info...
WHERE GERMS LIVE AND HOW TO KILL THEM
Ultraviolet light on fingers, a computer keyboard and other places shows just how many germs can live on surfaces. A microscope shows germs that cause colds, flu and other unwelcome illnesses. A ...
More info...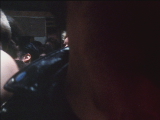 PUNK MUSIC
"GERMS"
More info...
antibacterial_soaps
The FDA says chemicals in antibacterial soaps thought to fight germs may pose health risks. The agency proposed new rules for the makers of such cleansers to prove they work better than plain soap ...
More info...
08.30.00 Germ warfare suits being shown to reporters
More info...
Harvest in a Russian Sovkhoz. Stavropol, 1964
Combine harvesters in a sovkhoz of the Stavropol region (summer 1964): Close ups of wheat, combine harvesters in a field, and aerial scenes over fields. Farmers at work and wheat germs in hand.
More info...
---