Your search for "2001 Texas Dashcam" returned 2 results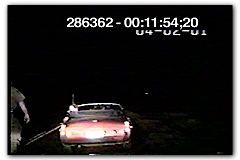 NAKED COUPLE DUI 2001
A GUY GETS PULLED OVER WITH A FEMALE PASSENGER AND GETS OUT OF THE CAR AND IS NAKED WITH A BIG ERECTION. THE COP SUSPECTS THAT HE MIGHT BE DRUNK AND MAKES HIM DO A FIELD SOBRIETY TEST IN HIS UNDER...
More info...
Preview Unavailable
US Arrests - Series of arrests over alleged m...
NAME: US ARRESTS 20090926I TAPE: EF09/0912 IN_TIME: 10:39:35:01 DURATION: 00:02:41:02 SOURCES: AP TELEVISION/Police Handout/ABC DATELINE: Various - 25 Sept 2009 RESTRICTIONS: See Shotlist SHOTLIST ...
More info...
---