Your search for "godspell" returned 7 results
FRANCE: 26TH CANNES FILM FESTIVAL OPENS. GODS...
1. GV EXT Festival viewing hall 0.05 2. GV & CU Cast of Godspell (5 shots) 0.29 3. CU Photographers 0.32 4. CU Starlet PAN TO photographers 0.45 5. GV Photographe...
More info...

Preview Unavailable
TRAVEL, ENGLAND, LONDON; 1960S
16:08:04:00, IT MUST BE LONDON 7 MIN, Palace guards in guard changing ceremony, Flock of ducks fly over city pond, Horse drawn carriage in park, Old church, Man strolls along park lake, Jogge...
More info...
INTERVIEW - Barbara Deutsch at the Stephen Sc...
INTERVIEW - Barbara Deutsch on knowing Stephen Schwartz from doing a National Tour for Godspell, on why Stephen is a great person to create an original show at the Stephen Schwartz's 'Magic To Do'...
More info...
"Godspell" - 1973 TV trailer - biblical musical - TV trailer Victor Garber teen / hippies jump around in fountain - teens / hippies boogie dance atop jumbotron in Times Square, New York City NYC...
More info...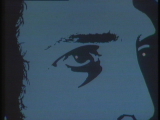 SOUL MUSIC
GODSPELL ALBUM MAIL ORDER COMMERCIAL
More info...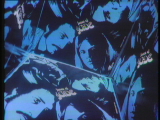 SOUL MUSIC
ANIMATED ADVERT FOR MAIL ORDER OF THE CAST ALBUM FROM THE SHOW GODSPELL
More info...
MS Gershwin Theatre Wicked sign, TD Godspell...
Broadway, Times Square, NYC
More info...
---