Your search for "chemical warfare" returned 3609 results
(BRITISH SOLDIERS)
British soldiers during World War One. Location of events unknown. Several British soldiers putting on gas masks. The men walk along through a narrow curving trench, smoke blowing over. The ...
More info...
News Clip: Reserves
Video footage from the KXAS-TV/NBC station in Fort Worth, Texas, to accompany a news story. This story aired at 10 P.M.
More info...
YOUNG WOMEN WEAR GAS MASKS
Young women in Essen, Germany wear gas masks and run through rescue drills in anticipation of future chemical warfare attacks.
More info...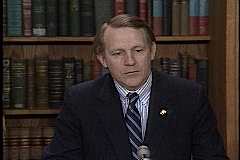 CHEMICAL WEAPONS (1990)
More info...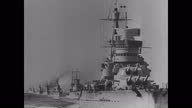 Italian invasion of Ethiopia
Ethiopian army/ Ethiopia's Emperor Haile Selassie boarding plane/ Italian forces
More info...
CHEMICAL WARFARE
/n00:00:00:00 /n/n (0:00)/ /n
More info...
World War One
Night Shots. HAS of German trenches, soldiers preparing a gas attack. (Probably staged shot by Canadian soldiers.)
More info...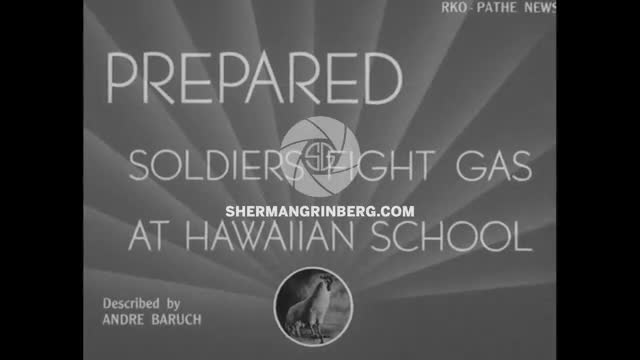 Pathe
Soldiers training on Oahu for fighting chemical gas during World War II
More info...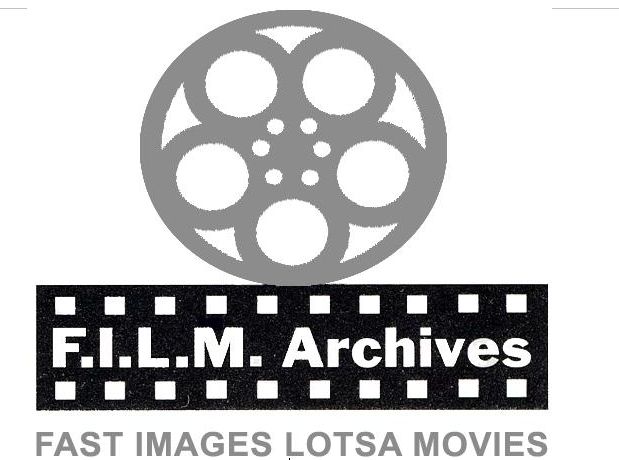 Preview Unavailable
Buried Weapons; 11/24/1993
possible hazard posed from buried chemical warfare weapons at Mitchell Field
More info...
Child with hydrocephalus, Vietnam
Young child with hydrocephalus being cared for at an orphanage. Hydrocephalus is a condition in which the excessive accumulation of cerebrospinal fluid results in an abnormal widening of spaces in ...
More info...
chemical warfare during Gulf War
0:23:04 – 0:27:13>>>UN inspection team in Iraq inspecting and CU defusing Chemical bomb. Various tanker trucks in Europe and papers being inspected. Various Iraqi soldiers, firing cannon, in th...
More info...
Preview Unavailable
At The Front In World War I
Two shots of doughboys wearing gas masks in trenches. Gas wafts past barbed wire fence. Gas bomb explodes above battlefield. Several shots of soldiers in gas masks firing rifles from trenches. Bomb...
More info...
---