Your search for "2005 Crash Dashcam" returned 60 results

State Trooper hit by car
/ dashcam video, rainy weather, police officer on side of road writing traffice ticket when suddenly he's hit and thrown into the air by an oncoming car, his body lands in middle of an active la...
More info...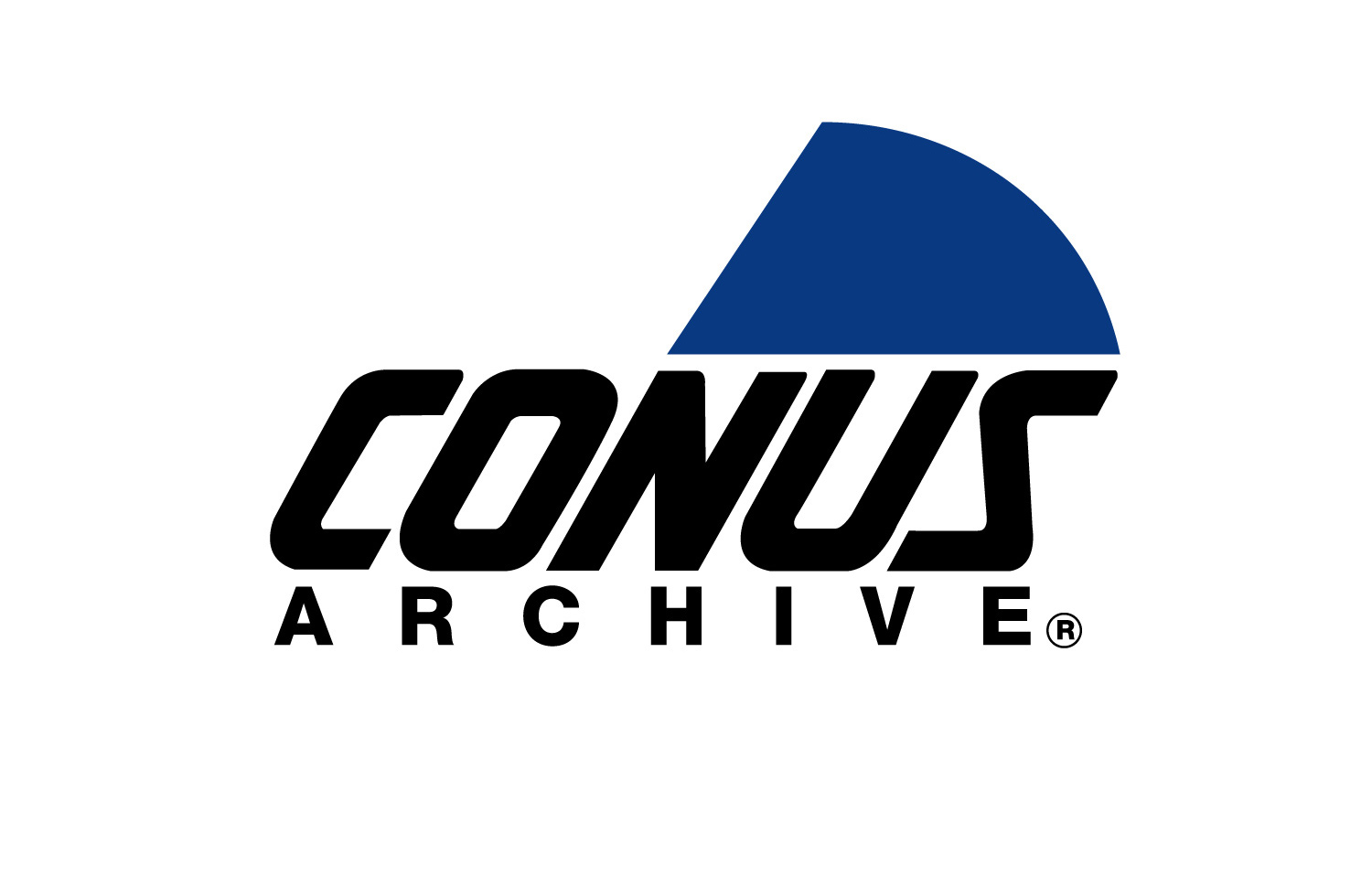 Preview Unavailable
KID BIKE CHASE 2005
POLICE ARE IN PURSUIT OF A 17-YEAR OLD MOTORCYCLE DRIVER. COPS GET THE BEST OF THIS YOUNG PUNK WHEN HE CRASHES THE BIKE AND THEY ARREST HIM.
More info...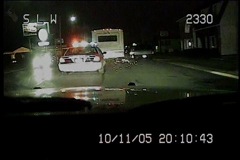 wild rv chase - multiple angles (2005)
VIDEO TAPE RELEASED BY OHIO POLICE SHOWS AN UNUSUAL CHASE INVOLVING A STOLEN RV. THE DRIVER, 25-YEAR OLD TIMOTHY KURTH LED COPS ON A HALF HOUR CHASE PICKING UP SPEED THE WHOLE TIME. SOON AFTER T...
More info...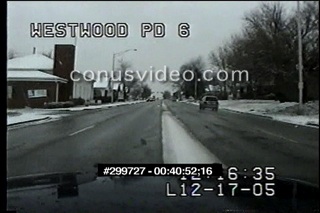 BANK ROBBER PURSUIT (2005)
OFFICER ROLAND OF THE WESTWOOD, KANSAS POLICE DEPARTMENT IS IN HOT PURSUIT OF AN ALLEGED BANK ROBBER. THE CHASE CHALLENGES HER DRIVING SKILLS AS IT GOES ALL OVER THE TOWN, BUT IN THE END THE GOO...
More info...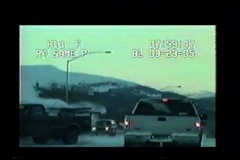 WINTER ACCIDENT CAUGHT ON TAPE (2005)
OFFICER'S DASHCAM CATCHES A WEATHER RELATED CRASH ON TAPE. THE DRIVER WAS DRIVING TOO FAST AND WHEN HE ATTEMPTED TO STOP AT A STOP SIGN HE FISHTAILED OUT OF CONTROL AND SPUN THE TRAILER HE WAS HAU...
More info...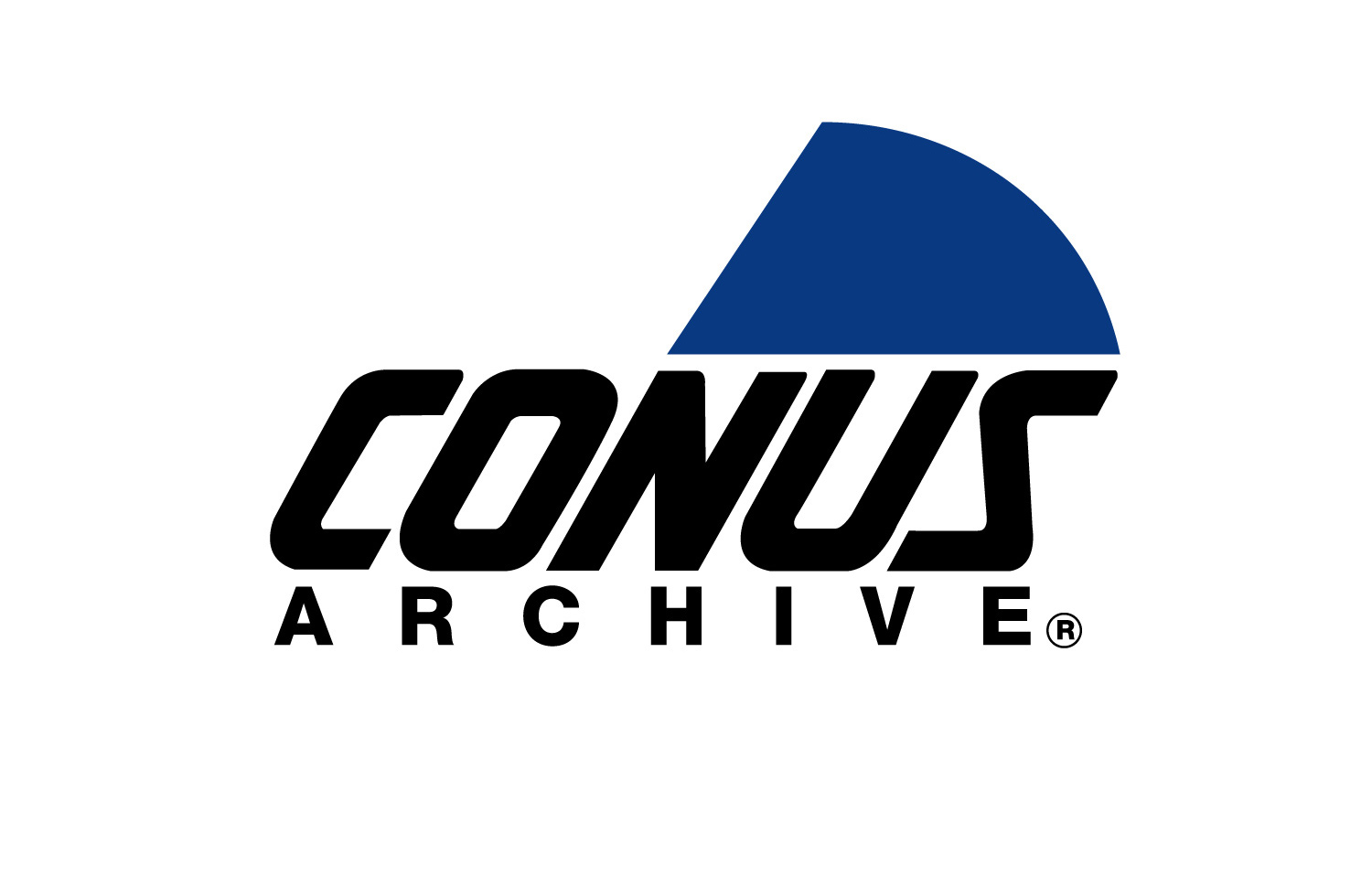 Preview Unavailable
van on fire after crash - 2005
YOUNG WOMAN CRASHES HER VAN INTO A TREE AND THE IMPACT STARTS HER VEHICLE ON FIRE. ONLOOKERS KNOW THAT SHE'S INSIDE BUT AREN'T RUSHING TO TRY AND GET HER OUT. LUCKILY FOR HER, COPS SHOW UP AND E...
More info...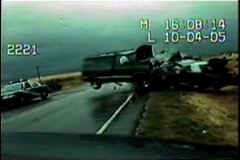 DRAMATIC VAN CRASH CAUGHT ON TAPE 2005
HIGH SPEED CHASE ENDS DRAMATICALLY WHEN A VAN BEING CHASED SMASHES INTO AN IDAHO STATE PATROL CAR PARKED ON THE SIDE OF A HIGHWAY. THE VAN WAS GOING ABOUT 80-MILES PER HOUR WHEN IT HIT. THE TAPE ...
More info...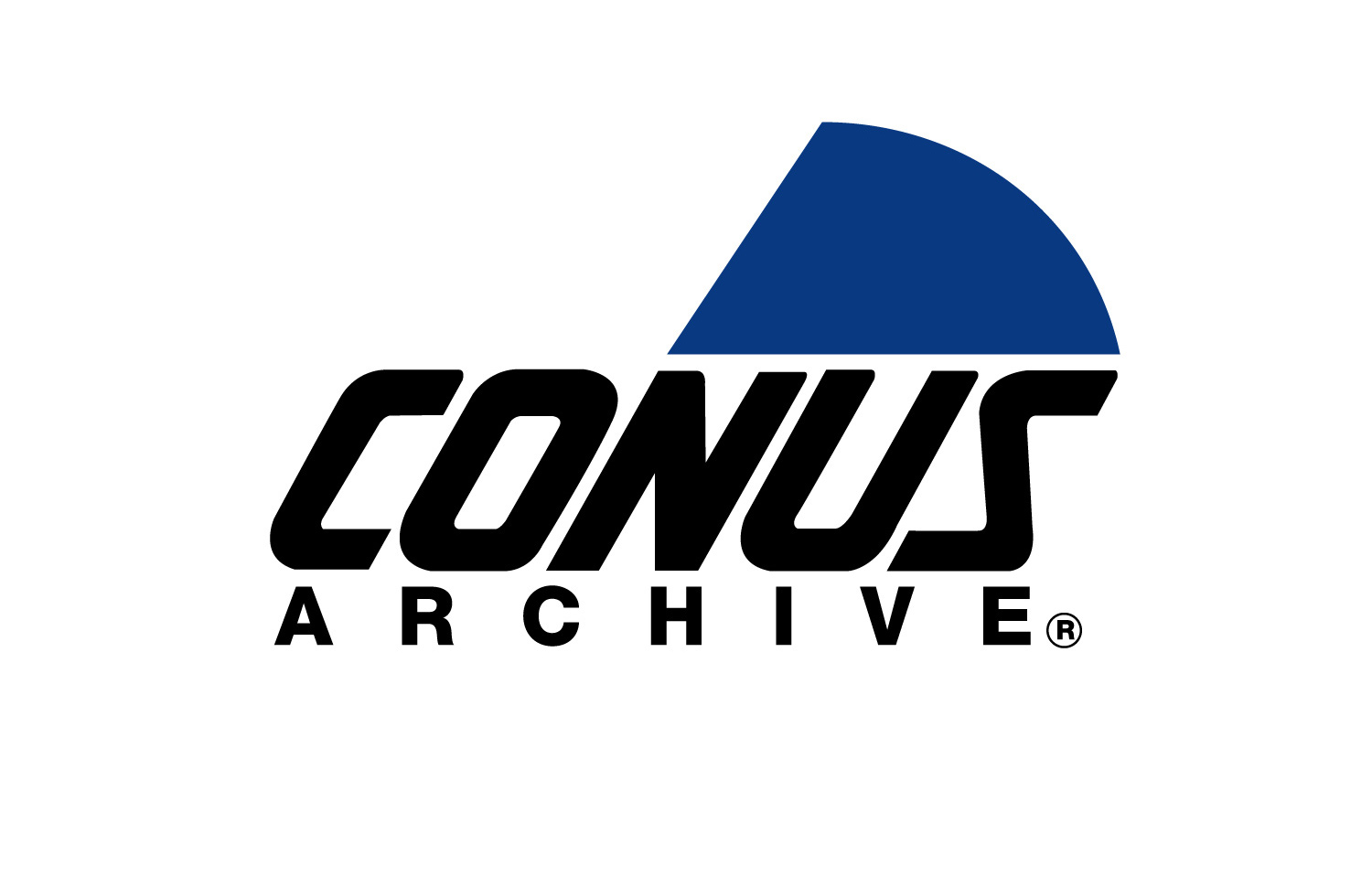 Preview Unavailable
STOLEN CAR, ATTEMPTED SUICIDE 2005
GEORGIA POLICE ARE IN PURSUIT OF A DRUNK DRIVER WHO IS IN A STOLEN CAR. THE DRIVER ALSO HAS A SCREWDRIVER AND IS ATTEMPTING TO SLIT HIS WRISTS DURING THE CHASE. HE ENDS UP CRASHING AND POLICE TAK...
More info...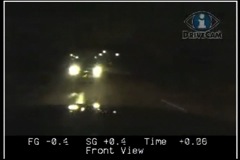 DRUNK DRIVING PICKUP MURDER 2005
DRAMATIC VIDEO RELEASED BY POLICE OF SUSPECT CRASHING INTO AND KILLING TWO OTHER DRIVERS. the "Limo" cam video shows the last seconds of the crash where the suspect's pickup truck slams into the l...
More info...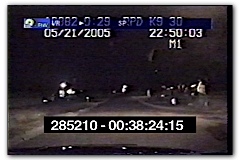 18 - WHEELER CRASH CAUGHT ON TAPE (2005)
INVESTIGATORS SAY THEY WILL EXAMINE THE DASHBOARD CAMERA FOOTAGE FROM A POLICE CAR THAT CRASHED INTO A BIG RIG AND WAS DRAGGED UNDERNEATH IT. SGT. RANDALL SALINAS WAS RESPONDING TO AN EMERGENCY CA...
More info...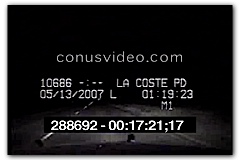 COP'S BLOWOUT CRASH TURNS RESCUE 2007
A TEXAS POLICE OFFICER RESPONDING TO A CALL FOR BACKUP AT A BARROOM BRAWL ENDS UP NEEDING SOME BACKUP HIMSELF WHEN HIS PATROL CAR TIRE BLOWS OUT SENDING THE CAR INTO A METAL FENCE. OFFICER AMBROSE...
More info...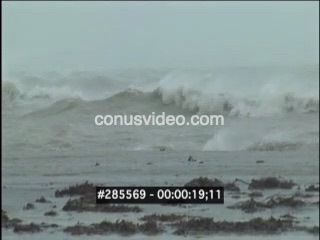 KEY WEST HURRICANE RITA PT 3 (9-20-2005)
FOOTAGE TAKEN BY SEVERE WEATHER STORM CHASER OF HURRICANE RITA TAKEN IN THE KEY WEST, FLORIDA REGION.
More info...
---