Your search for "moscow conference 1945" returned 141 results
Kremlin USSR Documentary
b&w newsreel - documentary short about Kremlin - pre and post-revolutionary Russian leaders 1916 - Czar Nicholas II, Czarina Alexandra with army personnel, soldiers, officers - w/s soldiers marc...
More info...
Fireworks in Red Square. Tehran, Iran, conf...
A crowd enjoys fireworks in Red Square, Moscow, Soviet Union, at night. Past events show Soviet Premier Joseph Stalin, U.S. President Franklin D. Roosevelt and Prime Minister Winston Churchill...
More info...
Preview Unavailable
History of Nazi Germany Part 1, 2, 3
01:59:42:25>>>B/W 1937 ZOOM IN from book on table, entitled The Rise and Fall of the Third Reich: A History of Nazi Germany by William L. Shirer. Germany, 1937. VS Nazi youth blowing long horns, ...
More info...
Preview Unavailable
ABC EVENING NEWS AWARDS
AWARDS SUBMISSION. IRV CHAPMAN ON US AID TO INDIA. VS HURRICANE AGNES DAMAGE IN WILKES BARRE, PA. VS NIXON VISIT TO BRUSSELS. BRANNIGAN ON LIFE IN PORTUGUESE, MOZAMBIQUE. VS KISSINGER AND NIXON ...
More info...

Preview Unavailable
AFP-25C 16mm; VTM-25C Beta SP; NET-94...
VICTORY OVER GERMANY
More info...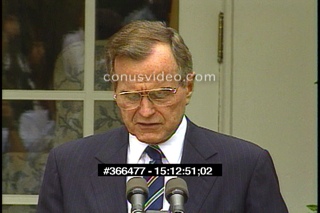 PRESIDENT BORIS YELTSIN AT THE WHITE HOUSE (1...
More info...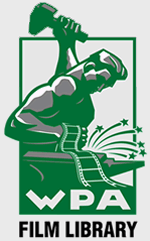 Preview Unavailable
Biography: Franklin D. Roosevelt (some scratc...
A biography of the life and times of Franklin Delano Roosevelt Part 2February 1945 Yalta Conference Soviet Premier Joseph Stalin British Prime Minister Winston Churchill and President Franklin ...
More info...

1945 United Nation Conference
United Nation Conference on International Organization / Golden Gate Bridge / aerial view of city / delegates meet for press / communication center set up / workers design message reading San Franc...
More info...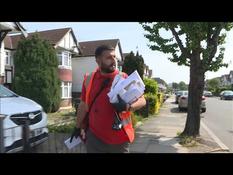 "An important service at a difficult time": a...
AFP video
More info...
Meeting of ministers of Foreign Affairs of th...
Moscow Foreign Ministers Conference from December 16 to December 26 : meeting of ministers of Foreign Affairs of the USSR, the USA and United Kingdom. Molotov, Vyshinsky, Malik, the American Se...
More info...
29464 55th Aniversarry USSR
29464 55th ANNIVERSARY OF THE SOVIET UNION USSR 1972 MOSCOW MILITARY PARADE
More info...
President Truman, Prime Minister Atlee, and...
Soviet tanks and other military weapons being displayed at a parade in Moscow. Flags of Soviet Union, United States, and United Kingdom fly outside the site of the Potsdam conference. President H...
More info...
---