Your search for "281404" returned 2 results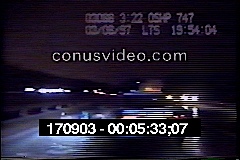 MOTORIST PINNED (03/06/1997)
Trooper Kelvin Collins responds to a disabled vehicle. As he inspects the car, a semi-truck looses control on the ice and pins the motorist, Brian Zajac, against the guard rail. Zajac recovers.
More info...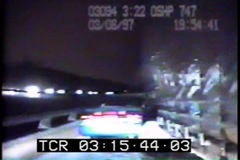 Ohio Semi Sandwich Save
Trooper Kelvin Collins saves a stranded motorist from being smashed between guard rail and a semi when the semi started sliding on the icy roads.He was given the Superintendent Citation Award of...
More info...
---