Your search for "cuba embargo protest" returned 109 results
[Resumption of US-Cuba relations: exiles angry]
TF1 News (Private - August 1982 ->)
More info...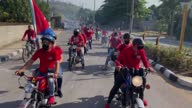 CLEAN : On bicycle, motorbike and horseback,...
People protest on motorbikes, bicycles or even horseback in Santa Clara, Villa Clara province, as thousands of Cubans hold similar demonstrations against the US embargo around the country and ab...
More info...
Ship Loaded with Cuban-Bound Buses - HD
English dockworkers load a British-made bus onto an East Germany freighter headed for Cuba. The U.S has protested the shipment for breaking the embargo on trade with Cuba.
More info...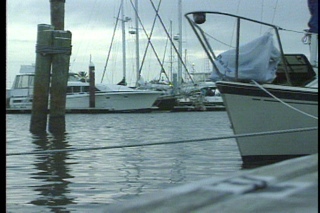 MORE BOATS TO CUBA (1993)
A FLOTILLA OF BOATS ARE SAILING TODAY FROM FLORIDA TO CUBA, BRINGING FOOD AND MEDICAL SUPPLIES. THE SHIPMENT OF ABOUT EIGHT TONS OF SUPPLIES WERE LARGELY DONATED BY CUBAN EXILES AND COMPANIES. S...
More info...
CUBA ANTI EMBARGO DE
00:00:00:00 B-ROLL Cuban-Americans with signs at demo-rally to PROTEST U.S. embargo against Cuba. (0:00)/
More info...

Preview Unavailable
DN-LB-537 Beta SP
Universal Newsreel
More info...

Preview Unavailable
CONTEMPORARY STOCK FOOTAGE
NEWSFEED: 11/9-8/05 HI-RISE BLDG IMPLOSION, THE GOODYEAR BLIMP, ELECTIONS, PROTEST AT BUCKINGHAM PALACE, CATTLE DRIVE IN CITY ;NO TITLE Aerial hi-rise demolition (Baptist Hospital), huge plume...
More info...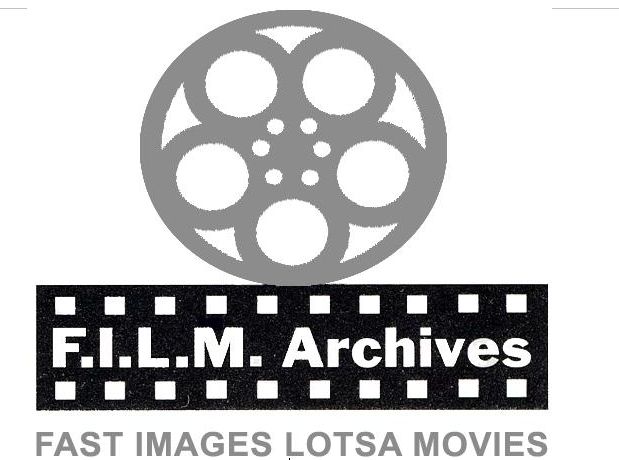 Preview Unavailable
Cuba Folo; 8/27/1994
Cubans in Florida (many) protest (want Cuban embargo, barricade)
More info...
Preview Unavailable
FORD / OAS / CUBANS PROTEST AT WHITE HOSUE
ORIG. COLOR 1300 SOF / MAG. CUT STORY: HENRY KISSINGER CHATTING WITH OAS REPRESENTATIVES IN EAST ROOM RECEPTION. KISSINGER & BRAZILIAN FOREIGN MINISTER. ANTOIO SILVERA TO PRESS. SILVERA SAYS TRADE ...
More info...
Preview Unavailable
Cuba May Day - Castro addresses May day rally...
TAPE: EF01/0377 IN_TIME: 22:44:28 DURATION: 2:06 SOURCES: APTN RESTRICTIONS: DATELINE: Havana, 1 May 2001 SHOTLIST: 1. Wide aerial shot of crowd in plaza 2. Wide shot of crowd 3. Castro in aud...
More info...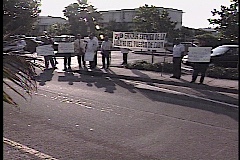 CUBAN PROTEST (05/12/1995)
CUBAN EXILES CONTINUE THEIR PROTESTS IN MIAMI TODAY... DESPITE POLICE WARNINGS... CUBAN EXILES OF ALL AGES CONTINUE PROTESTING THE PLAN. ABOUT A DOZEN OLDER DEMONSTRATORS WENT TO THE UNIVERSIT...
More info...
CUBAN DEMO
00:00:00:00 [B-ROLL Anti-US Embargo]--WS people behind police barricade in rain/ CU rain water draining in gutter/ VS protesters in rain/ ZI protesters hold up sign "Let Cuba Live, commit...
More info...
---