Your search for "Bobby Kennedy" returned 1375 results
Preview Unavailable
BOBBY KENNEDY : RED CROSS
BOBBY KENNEDY : RED CROSS
More info...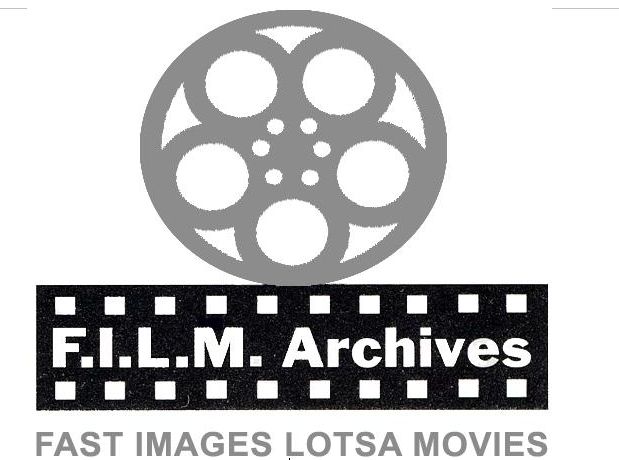 Preview Unavailable
Various Subjects
LOST ELVIS EPISODE OF MILTON BERLE SHOW & KING CREOLE TRAILER, KENNEDYS: ROBERT, TED W/WIFE (JOAN) & KIDS, ROSE (MATRIARCH), JFK & JACKIE CAMPAIGNING & W/KIDS; JACK, TED & BOBBY AS SENATORS & ...
More info...
Bobby Kennedy Rides a Kayak - HD
Bobby Kennedy takes part in various kayak races during the Hudson River Whitewater Derby in upstate New York. Ethel Kennedy and other Kennedy clan members watch and participate.
More info...
Preview Unavailable
Phone Michel Kennedy: Londre
More info...
newsreel - Robert F. Kennedy - Bobby - assasination - Frank Mankiewicz briefing - Kennedy Press aide - update on RFK condition - RFK Assassination
More info...

Preview Unavailable
Kennedy In Warsaw: Throngs Ignore Curb on Wel...
Attorney-General Robert Kennedy & his family continue to enjoy riotous receptions behind the Iron Curtain In Krakow despite an official news blackout the crowd gets the word & the Kennedy's sp...
More info...
Various JFK
CU Robert Kennedy at microphone. Various John Kennedy, John with Robert, John and Jacqueline at their wedding, John cutting the cake as Jacqueline and Robert watch. MS smiling John and Jacquelin...
More info...

Preview Unavailable
CONTEMPORARY STOCK FOOTAGE
JACK & BOBBY KENNEDY AT HEARING
More info...
Civil Rights leaders, including members of t...
Civil rights leaders at the White House in Washington DC. The leaders pose at the White House. Martin Luther King, Jr., a leader in the American Civil Rights Movement moves ahead and is greeted...
More info...
Preview Unavailable
The Kennedys Get Married
Romantic clips from the marriage of Jacqueline Bouvier to JFK. They exit church, looking radiant. Bobby Kennedy claps heartily as they cut the cake. Also, shots of the couple sailing. Worshipful ...
More info...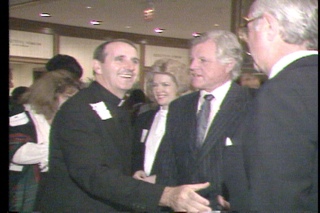 BOBBY KENNEDY DOCUMENTARY PREMIERE
MEMBERS OF THE KENNEDY FAMILY WERE THE FIRST AUDIENCE TO PREVIEW A BRAND NEW DOCUMENTARY ON ROBERT F. KENNEDY, WHO WOULD HAVE BEEN 65 ON TUESDAY. THE DOCUMENTARY, WHICH WILL AIR ON HBO TOMORROW ...
More info...
---