Your search for "exhibit rubies" returned 89 results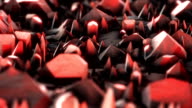 Ruby Light Animation
Crystal Background
More info...
News Clip: State Fair
Video footage from the KXAS-TV/NBC station in Fort Worth, Texas, to accompany a news story.
More info...
NEW YORK CITY JEWELRY EXHIBITION
Gorgeous jewelry and priceless sapphires, rubies, diamonds and more are on display at a New York City exhibition. A pretty girl enjoys modeling onr especially valuable necklace that comes with tw...
More info...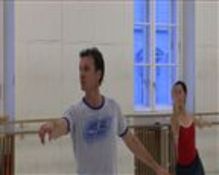 Manuel Legris revives the Vienna Ballet
AFP Video
More info...
SN/STORIES OF AMERICA
More info...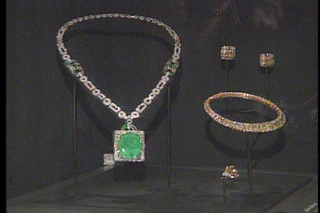 SMITHSONIAN EXHIBIT OPENS (04/10/1996)
It's the hottest show in town. The traveling Smithsonian exhibit opened to the public this morning in Kansas City...the exhibit runs until
More info...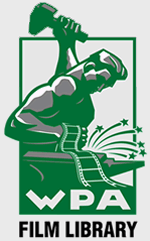 Preview Unavailable
Jewel Show Amazes Experts
Shaky dull in contrast and imagery All is not gold that glitters A record collection of rare and costly jewelry is staged at a fashionable hotel Famous gems from the world over are exhibited-di...
More info...
SALVADOR DALI JEWEL EXHIBITION
Unissued / Unused material. Jewels designed by Salvador Dali on show at the Spanish Society of the Friends of Art. Madrid, Spain. Various good CU's of the jewels designed by Salvador Dali,...
More info...

Preview Unavailable
AFP-32AC 16mm; VTM-32AC Beta SP; NET-28...
KNIGHT DUTY
More info...
Preview Unavailable
SOTHEBY'S AUCTION
AIR DATE: 4/23/96 SOTHEBY'S BID DEPARTMENT / JEWELS 00:47 "I'M FREDERICA LAUDER AND I'M HEAD OF THE BID DEPARTMENT HERE AT SOTHEBY'S AND WORKING CURRENTLY ON THE MRS ONASSIS ESTATE SALE." 06:04 R...
More info...
RUSSIAN JEWELS
00:00:00:00 - RX 21 AUDIO ON CH. 2 ATTN: HEADLINES (0:00) /
More info...

Preview Unavailable
PA-4160 Beta SP; PA-0638 Digibeta
[Amateur film: Medicus collection: New York World's Fair, 1939-40] (Reel 4)
More info...
---