Your search for "car explode europe" returned 1515 results

Preview Unavailable
AVIATION
AIR RAID DOG FIGHTS. PLANES FLYING. WINDSOCK AT AIR BASE. ARMY AIR FORCES FILM. EAST COAST OF ENGLAND P-47, THUNDERBOLT. FIGHTER, DIVE. P-38, THE LIGHTNING. 00:59:00 MUSTANGS, THUNDERBOLTS, ...
More info...

Preview Unavailable
PET-72 1 inch
PETRIFIED MATERIAL
More info...
Preview Unavailable
RUSSIA: VIDEO GAME EXPLODES IN SHOPPING MALL (2)
TAPE_NUMBER: EF99/0970 IN_TIME: 18:30:44 - 19:09:07 LENGTH: 01:50 SOURCES: APTN RESTRICTIONS: ORT = No Access Russia/Internet FEED: VARIOUS (THE ABOVE TIME-CODE IS TIME-OF-DAY) SCRIPT: Natural S...
More info...
Preview Unavailable
1944-1945 news summary of World War II
|03:10:15 - 03:18:25>>>1945 Montage of 1944 war news, Belgium, Allies fire large artillery guns, merchant marines on Atlantic, Marines in Pacific, man with face injury, face bandaged; >>>Mil...
More info...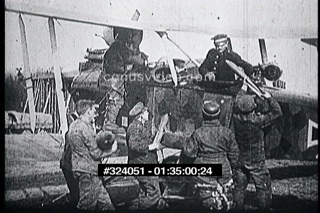 HISTORICAL FILM: WORLD WAR ONE (1916''s)
FILM TAKEN BETWEEN 1914-1918
More info...
INVASION SCENES WITH MONTY AND IKE
Unused / unissued material - dates and locations unknown or unclear. Allied invasion of occupied Europe. Various shots General Dwight Eisenhower (Ike) and Field Marshal Bernard Montgomery ...
More info...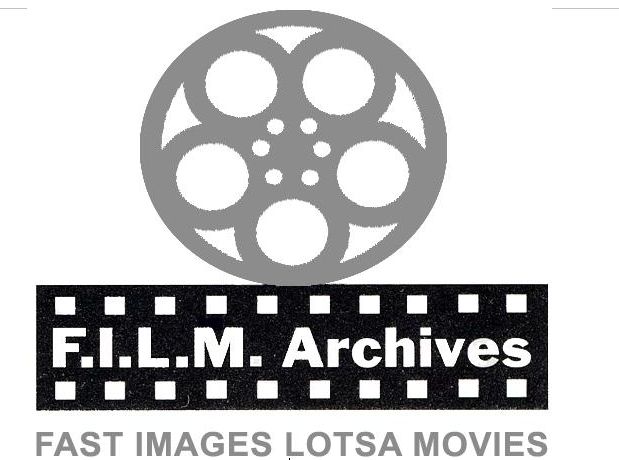 Preview Unavailable
Fast Images Library
VIDEO: airplane landing sequence on film; VIP-looking people in black suits get out of planes, into limos, out to office building; security guard in expensive office building; man enters building...
More info...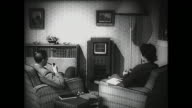 B&W - Couple watches TV and throws something ...
B&W sequence showing a man smoking a pipe and woman sitting in armchairs watching the TV. The man picks up an object and throws it at the TV. Cut - a vintage car drives along the street and suddenl...
More info...
U.S. Air Force film about the Military Airlif...
Opening scene shows a C-130 aircraft on final approach, and about to land on an airfield, at dusk. Next, a MAC Lockheed C-141 Starlifter aircraft is seen flying over a body of water. Its tail nu...
More info...
32164 Behind The Winning Punch
32164 BEHIND THE WINNING PUNCH 1944 WWII WAR PRODUCTION BOARD SCRAP METAL RECYCLING
More info...
U.S. Quartermaster Corps salvaging war materi...
Film opens showing a burning building collapsing during World War 2, in Europe. A burning U.S. millitary vehicle on a street explodes. Another one catches fire and black smoke billows from it. Ame...
More info...

Preview Unavailable
CONTEMPORARY STOCK FOOTAGE
NEWSFEED, 5/24/99, CLINTON SPEAKS ON MILOSEVIC/KOSOVO, UN FORCES IN EUROPE, RIOTING IN INDONESIA; DX INT President Bill Clinton, Aggression in Bosnia by US, to protect Kosovo peace agreement ...
More info...
---