Your search for "horse riding accident" returned 556 results
Union Pacific Railroad presents: "Last Clea...
01:38:44 – 02:03:26 A funeral procession into a cemetery. A police officer gets out of his car and we hear his thoughts about the Dixon family. We see the story of Frank Dixon who was studying...
More info...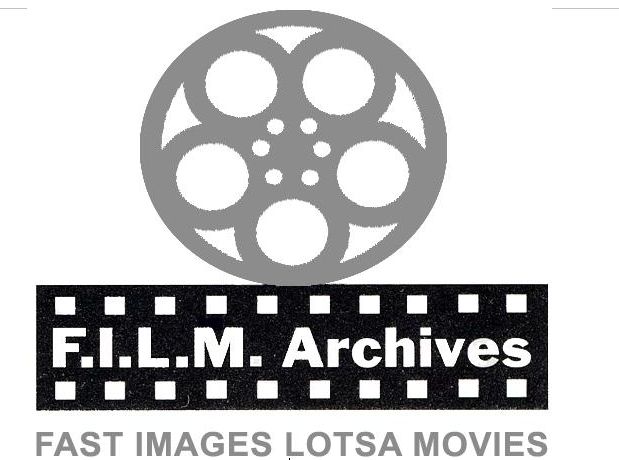 Preview Unavailable
Christopher Reeve; 6/1/1995
Christopher Reeve before accident walking on sidewalk (night), family walking to hospital, Scenes around steple / coral where accident occured, still photo of Reeve riding horse
More info...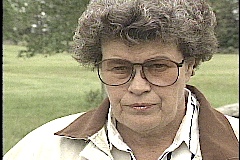 CHRISTOPHER REEVE UPDATE (05/30/1995)
ACTOR CHRISTOPHER REEVE REMAINS HOSPITALIZED IN CHARLOTTESVILLE, VIRGINIA AFTER BEING THROWN FROM HIS HORSE SATURDAY WHILE RIDING IN A COMPETITION IN CULPEPPER. REEVE... FAMOUS FOR PLAY...
More info...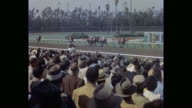 1950's - Tracking shot of jockey falling from...
More info...

Preview Unavailable
SILENT COMEDY SHORTS
CU GIRL IS PUZZLED. BUSTER INSTIGATES FIGHT BETWEEN FAT MAN AND FATHER. BUSTER DISCOVERED. CHASE THROUGH CORN FIELD. MEN TACKLE. REAL SCARECROW. BUSTER CROSSES STREAM ON ...
More info...
Preview Unavailable
HORSES IN DUBLIN / NEGLECT AND ACCIDENTS / NE...
LINDA PATILLO CS VO ON DUBLIN CHILDREN AND THEIR LOVE OF HORSES / CHILDREN IN DUBLIN HOUSING PROJECT RIDING HORSES AND PONIES / KIDS ON HORSEBACK IN STREET / REPORTER SU / HORSE FEEDING / HORSE GET...
More info...
Short history of Transportation
Master 1 - Tape 1 A history of personal transportation Man and woman ride in horse and buggy carriage down the dirt streets of a turn-of-the century American town Camera angle from the side ...
More info...
Preview Unavailable
Jockey Takes A Tumble
Horses thunder around the stretch. A jockey takes a tumble. Onlookers rush onto the field. Two women watch the horserace. In another shot, a stately building is on fire. DOC/WA - 1910's - B/W
More info...
News Clip: Movie stunts
Video footage from the KXAS-TV/NBC station in Fort Worth, Texas, to accompany a news story.
More info...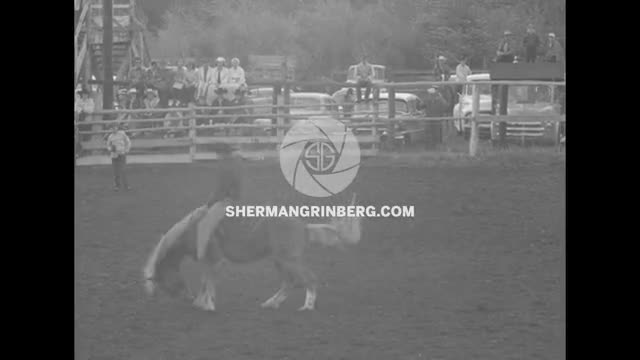 Paramount
Young people attempt rodeo events at John Day, Oregon
More info...
POINT TO POINT RACE - GREAT MANY FALLS
Point to point race - great many falls. Location of events unknown. Various shots of horses going over hedges and walls; and at nearly every jump someone takes a tumble. Runners and riders fall ...
More info...
COWBOY KICKED IN THE HEAD BY A BULL
A cowboy gets thrown from a bull that he's riding at a rodeo. He is removed from the ring on a stretcher after being kicked in the head. Another cowboy wearing a helmet rides a bull.
More info...
---