Your search for "300188" returned 3 results

Preview Unavailable
ACL-3001 Digibeta; Beta SP
CIVIL RIGHTS CORE - PART ONE
More info...
Preview Unavailable
ENGLAND VS WEST INDIES - CORNHILL TEST
SHOTLIST : England vs West Indies Cricket match at Old Trafford. Location: Manchester KEYWORDS : England West Indies Cricket Old Trafford XINDEX : Personalities - Alam Lamb, Pau...
More info...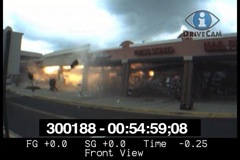 Mall Explosion - 2009
An explosion at a Forestville, Maryland strip mall INJURED EIGHT FIREFIGHTERS AND A WASHINGTON GAS EMPLOYEE. The blast was captured by a fire truck's dashboard camera.Shortly after 1:00 p.m. Pri...
More info...
---