Your search for "iraq war announcement" returned 9714 results
CONTEMPORARY STOCK FOOTAGE
PRESS BRIEFING, PRESS SECRETARY ARI FLEISCHER ANNOUNCES PRESIDENT'S SCHEDULE AND ANSWERS QUESTIONS ABOUT THE WAR ON IRAQ AND UNITED NATIONS RESOLUTION, THE FBI INVESTIGTATION OF THE SNIPER, SADD...
More info...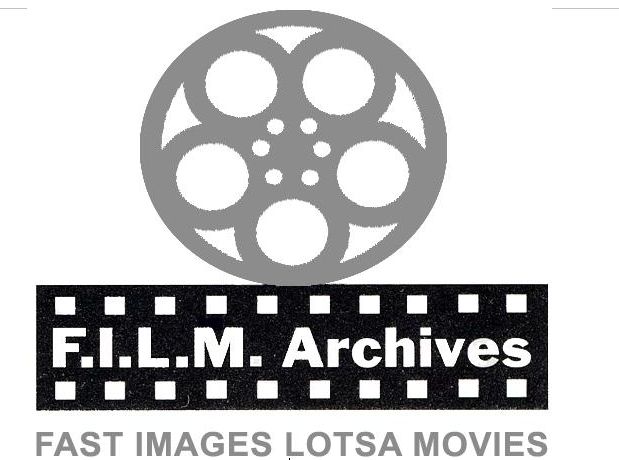 Preview Unavailable
This Day In History: Persian Gulf; 01/11/00
THIS DAY IN HISTORY 01/12/91 PERSIAN GULF/ US TROOPS: George Bush announces the vote allowing the U.S. to send troop to the Persian Gulf to protesct Kuwait from Iraq (Gulf War)
More info...
12P CNN AIRCHECK
More info...
US Obama 2
President Obama announces authorisation of military airstrikes against Islamic militants in Iraq
More info...
Gulf War, operation Desert Storm, Saddam Hu...
Kuwait City seen from the sea - Saddam Hussein in uniform , with a group of Iraqi officers, Large Japanese tanker at sea - smoke rise from Kuwait City - Iraqi tank at speed, Iraqi soldiers in Ku...
More info...
US soldiers watch Bush's Speech on television...
Military trucks convoy on Kuwait's Highway and Kuwait's dusty desert landscape. CU of a soldier driving a truck and MWS and WS of trucks ahead and behind.
More info...
U.S. General Donald Alston
U.S. General Donald Alston speaks about the War in Iraq.
More info...
72024 US Coast Guard Film Task Force
72024 U.S. COAST GUARD WWII COLOR FILM "TASK FORCE"
More info...
Preview Unavailable
WHITE HOUSE / OPERATION DESERT STORM: FITZWAT...
WHITE HOUSE SPOKESMAN MARLIN FITZWATER ANNOUNCES ANNOUNCEMENT OF WAR IN THE PERSIAN GULF IN THE WHITE HOUSE BRIEFING ROOM HEAD ON CAMERA READS THE STATEMENT FROM PRESIDENT GEORGE BUSH
More info...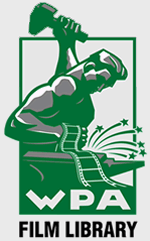 Preview Unavailable
George W. Bush Speech to Joint Session of Con...
President George W Bush speaks to a Joint Session of Congress in light of the terrorist attacks of 9/11/2001 on Washington and New York DO NOT USE THIS SEGMENT News Hour intro Jim Lehrer TLSs r...
More info...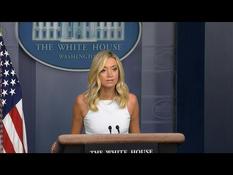 White House spokeswoman on the post office, ...
Others
More info...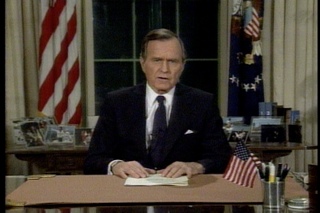 BUSH ANNOUNCES WAR IRAQ
PRESIDENT BUSH ANNOUNCES START OF GULF WAR. CONTAINS FIRST THREE MINUTES.
More info...
---