Your search for "oliver hardy" returned 354 results
1933 Bogus Bandits trailer
Bogus Bandits - 1933 b&w trailer - comedy Stan Laurel , Oliver Hardy, Dennis King, Thelma Todd Laurel and Hardy in olde English costumes hold muskets on third man - Todd displays her many pettic...
More info...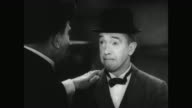 1930s Laurel falls for Hardy's manipulation
More info...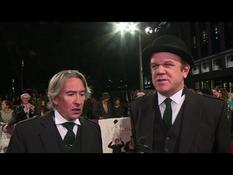 In London, "Laurel and Hardy" on the red carpet
AFP Video
More info...
Role of the Jeep in U.S. military operations ...
A U.S. Army Air Forces (USAAF) Waco CG-4A-WO glider is seen descending and landing in a grass field. Upon touchdown, its front pops open and and an army jeep drives out. USAAF C-47 aircraft are se...
More info...
BILLY WEST AND OLIVER HARDY - HD
In a silent film, Chaplin imitator Billy West and Oliver Hardy fight over a woman. Master in Apple Pro Res 422 HQ 29.97fps 1080p.
More info...
Paramount
Celebrities come out for the 1937 opening of the Del Mar racetrack
More info...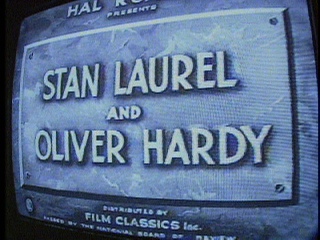 Wooden Car (09/09/1997)
Jason Davis feature on a 1919 Model T carved from wood.
More info...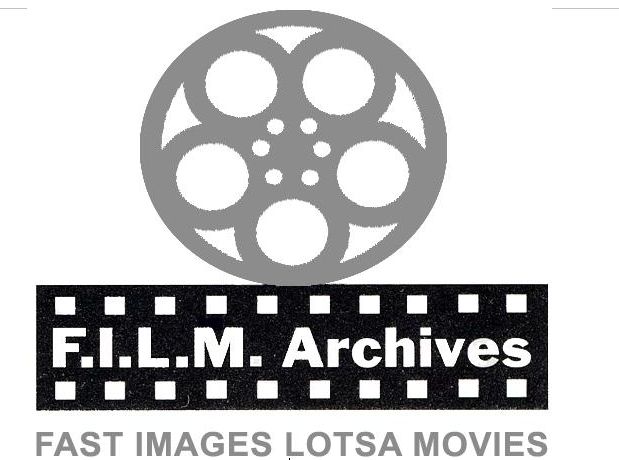 Preview Unavailable
Various Subjects
OLIVER HARDY
More info...
OLIVER HARDY
00:00:00:00 :40 WS Oliver Hardy look-a-likes prepare to audition for role of Oliver Hardy (0:00)/
More info...
LAUREL AND HARDY
Comedians Stan Laurel and Oliver Hardy at theatre in Northampton, Northamptonshire. L/S Theatre camera pans down to billboard reading 'Laurel and Hardy'. M/S Theatre car pulls up outside buildi...
More info...
Preview Unavailable
RAILWAY BIRTHDAY PARTY
ISSUE_NO = 929A NO_OF_ITEMS = 5 ITEM_NO = 5 DESCRIPTION : Laurel and Hardy attend the 21st birthday party of the Romney, Hythe and Dymchurch Railway. CARD_FILE = 48364 CA...
More info...

Preview Unavailable
AFP-41BZ 16mmVTM-41BZ Beta SP
THE TREE IN A TEST TUBE
More info...
---