Your search for "Dashcam" returned 2806 results
WN SANDELL - WINTER WEATHER / POTHOLES DASHCA...
FTG FOR CLAYTON SANDELL WN CS VO ON WINTER WEATHER / POTHOLES DASHCAM FTG
More info...
Woman Pushing Pram Nearly Hit By Car In Sydney
Dash-cam video shows a woman pushing a pram across Sydney road - a busy six-lane street - when she is nearly hit by a car on November 02, 2016 in Sydney, Australia. (Footage by Salty Dingo via Ge...
More info...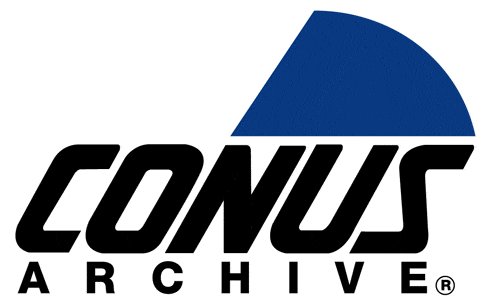 Preview Unavailable
MILLINGTON BIKE CHASE 2008
COPS ARE ON THE ASS OF A HIGH SPEED MOTORCYCLER! NO OTHER INFO.
More info...
Preview Unavailable
Dog:s Dashcam Dash: :Buddy: Leads Police to ...
Dog:s Dashcam Dash: :Buddy: Leads Police to Family:s Burning Building
More info...
WILD TRUCK CHASE
Attempting to avoid arrest, a driver in a truck narrowly avoids a collision in an intersection before eventually spinning out of control.
More info...
UKRAINE: Ukraine's protesters rally outside I...
KIEV, UKRAINE (DECEMBER 25, 2013) (REUTERS) WIDE OF PROSECUTOR GENERAL OFFICE IN KIEV SIGN "GENERAL PROSECUTOR'S OFFICE OF UKRAINE" POLICE AT ENTRANCE WINDOW OPPOSITION LEADER ARSENIY YATSENYUK...
More info...
Chelyabinsk meteor
Footage from a moving car of the Chelyabinsk meteor, a superbolide caused by a near-Earth asteroid that entered Earth's atmosphere over Russia. Filmed on 15 February 2013.
More info...
Quinter, Kansas
Violent, EF4, tornado, rapidly, approaching, Interstate, 70, while, a, storm, chaser, drives, toward, the, twister., The, tornado, is, near, Quinter, , Kansas., Driver's, view...
More info...

Preview Unavailable
CONTEMPORARY STOCK FOOTAGE
WY DASHCAM TWISTER DASHCAM, POV FROM STORM-CHASER'S CAR, GREY RAINSTORM, DAMAGE & DEBRIS
More info...
FERGUSON MONDAY PREPS BROLL / HD
EXT BROLL DASHCAM VIDEO OF A CAR DRIVING THROUGH THE STREETS OF FERGUSON /
More info...
TAZED CONTINUALLY
Refusing to submit to arrest on the side of a country road, a driver is continually tazored by a highway patrolman. MUCH MORE FOOTAGE OF ENTIRE STORY AVAILABLE
More info...
USA-MISSOURI/SHOOTING-DC PROTEST More than a ...
WASHINGTON, DC, UNITED STATES (NOVEMBER 25, 2014) (REUTERS) MARCHERS WITH HUGE SIGN READING: "JUSTICE FOR MICHAEL BROWN" MARCHERS CHANTING: "WHAT DO WE WANT? JUSTICE. WHEN DO WE WANT IT? NOW." G...
More info...
---