Your search for "man walking on the moon" returned 2032 results
Final walk on the Moon, Apollo 17
Apollo 17 astronauts at the end of the final walk on the Moon of the Apollo program, on 14th December 1972. This remains the last time humans walked on the Moon. The astronauts were Harrison H Sch...
More info...
Preview Unavailable
APOLLO ASTRONAUT PETE CONRAD DEAD / THIRD MAN...
MORTON DEAN CS VO ON THE DEATH OF APOLLO / GEMINI ASTRONAUT PETE CONRAD
More info...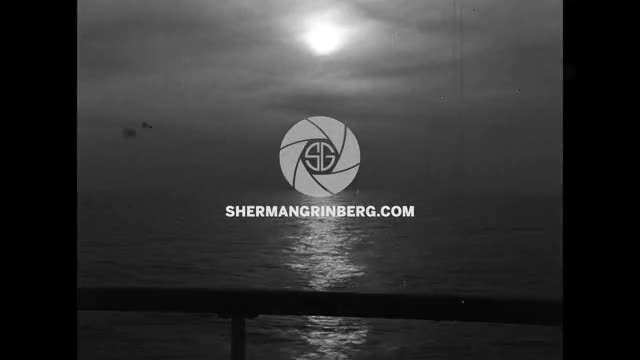 Paramount
Fashion show on the high seas during Mediterranean cruise from France to Algeria
More info...
STREET SCENES
01:00:00:00 Shot of Brent Sadler / Shot of the moon / (3:45) / 01:04:08:20 Shot of a cameraman / VS of a man walking down a street through cars / Vs of a man talkign to police / VS of kids on the s...
More info...

Astronaut Cernan hopping to camera, across l...
More info...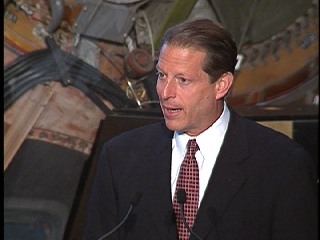 VP Al Gore / Astronauts (1999)
Vice President Gore presented the Langley Medal to Apollo 11 astronauts on the 30th anniversary of their mission.
More info...
1964 First Men in the Moon trailer
First Men in the Moon, trailer, color, 1964, H. G. Wells Sci Fi with Warren Judd, Martha Hyer, Lionel Jeffries rocket space ship launches from pad, men walking in moon caverns fight aliens, ...
More info...
Neil Armstrong and Edwin Aldrin on lunar surf...
NASA astronauts on lunar surface during Apollo 11 mission, launched from Complex 39 at the John F. Kennedy Space Center on Merritt Island in Florida, United States. The lunar module (LM) Eagle la...
More info...
Preview Unavailable
Astronauts In Space & On Moon
An astronaut walks in space with the Earth as a backdrop and two Apollo astronauts explore the moon. One of the astronauts announces plans to share pieces of a moon rock with countries of the wor...
More info...

Preview Unavailable
VTM-61AS Beta SP
APOLLO 16 - "NOTHING SO HIDDEN..."
More info...
US TX Cernan Funeral (CR)
Funeral Held for Last Man to Walk on the Moon
More info...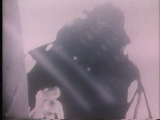 1960s POP CULTURE
FIRST LUNAR LANDING: NEIL ARMSTRONG WALKS ON THE MOON. "SMALL STEP FOR MAN" SPEECH. MOON LANDING
More info...
---