Your search for "bloody sunday" returned 2333 results
Beta SP: Martin Luther King civil rights give...
Martin Luther King civil rights gives Mountain top speech people getting beat bloody Sunday ** SKBT MLK Civil Rights Reel 1761 stock footage Beta SP
More info...
U2
Sunday Bloody Sunday
More info...
77814 Objective Security
77814 OBJECTIVE SECURITY U.S. NAVY CIVILIAN AFFAIRS ON OKINAWA WORLD WAR II
More info...
Bloody Sunday in Northern Ireland
British troops shoot protesters in Northern Ireland, killing 13 civilians. Co-production with the BBC. Film IDs used: None (all footage copyright BBC).
More info...

Preview Unavailable
PET-822 35mm Beta SP
PETRIFIED - COLUMBIA STOCK REEL #822
More info...
BLOODY SUNDAY SELMA MARCH (CQ05981)
Vintage Civil Rights March footage. People march over bridge and are met with violence. Men try to enter building to vote, are forcibly pushed back. Reverend Andrew Young of SCLC speaks about marc...
More info...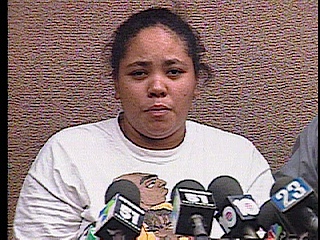 FIVE DEAD FOLLOW (1994)
POLICE IN MIAMI ARE TRYING TO FIGURE WHAT SPARKED A MURDEROUS OUTBURST THAT LEFT FIVE PEOPLE DEAD OVER THE WEEKEND. A MAN KILLED HIS THREE CHILDREN AND A FAMILY FRIEND AND WOUNDED HIS WIFE BEFORE ...
More info...
WALLACE VISIT TO WHITE HOUSE - HD
Security personnel escort Alabama governor George Wallace's car to the White House to discuss the events of Bloody Sunday in Selma with President Johnson. Transferred from film, mastered in Apple ...
More info...
German troops round up persons accused of the...
Invasion of Poland by Nazi Germany during World War II. Polish peasants returning to their farms, are assisted by German soldiers, following hostilities. German soldiers round up, from their hid...
More info...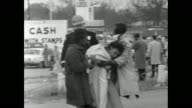 Injured Selma marchers are carried to safety;...
Sequence showing people injured during the Selma marches on Bloody Sunday - MS unidentifiable person is carried off the road to safety by three others / MS two people helping an injured Amelia Boyn...
More info...
UK Bloody Sunday Reax
Bloody Sunday victims' families react to charge
More info...
Preview Unavailable
BLOODY SUNDAY
COLOR PRINT 50 SILENT. V.S DAMAGED HOUSES & BUSINESS BLDGS, IN BELFAST, IRELAND. DAMAGED WAS DONE ON THE EVE OF THE ANIVERSARY OF BLOODY SUNDAY. CI: CIVIL RIGHTS: NO. IRELAND. GEOGRAPHIC: NORTHER...
More info...
---