Your search for "kyo" returned 196 results
Preview Unavailable
CHIANG CHING-KYO AT WHITE HOUSE
ORIG. NEG. 250 SOF MAG NATIONALIST CHINA'S MINISTER OF DEFENCE, CHIANG CHING-KUO TALKS TO THE PRESS (THROUGH AN INTERPRETER) AFTER HIS VISIT WITH LBJ. CI: PERSONALITIES - CHIANG CHING- KUO. SPEECH...
More info...
SKorea Protest
SKorea opposition leader shaves head in protest
More info...
Steam coming up at Oyasu-kyo Hot Springs in A...
Land, Akita Prefecture, Japan, Yuzawa City, Akita Prefecture, Autumn, Day, Hot Springs, Japan, Nature, Outdoors, Oyasu-kyo Hot Springs, Ravine, Rock, Scenics, Steam, Y...
More info...

Preview Unavailable
1950s TV SHOW
FILM CLIP FROM "THE TEAHOUSE OF THE AUGUST MOON" CU MARLON BRANDO IN MAKE UP. ED ON SET. TECHNICIANS. MICHIKO KYO, GLEN FORD
More info...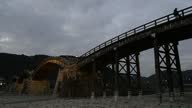 Iwakuni City general views
Kintai-kyo, a historical wooden arch bridge, stands in Iwakuni City, Yamaguchi Prefecture, Japan, on Monday, Jan. 6, 2014, Wide shot people walk along the Kintai Bridge, Wide low angle vie...
More info...

Preview Unavailable
DN-LB-494 Beta SP
DOCUMENTARIES & NEWSREELS
More info...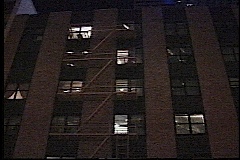 CULT IN NEW YORK TIED TO GAS ATTACK (3/23/1995)
EXTERIORS OF THE NEW YORK HEADQUARTERS OF THE CULT WHICH IS NAMED IN THE TOKYO SUBWAY GASSING. THE SECRETIVE RELIGIOUS SECT HAS ONLY ABOUT 20 MEMBERS IN THE UNITED STATES. THE NEW YORK CHAPTER OF...
More info...
1952 Rashomon trailer
Rashomon - 1952 b&w trailer - drama - Japanese Toshiro Mifune, Machiko Kyo Oscar for Best Film and Venice Film Festival Best Film - images of life in 12th century Japan - Samurai sword fight in de...
More info...
GEISHA AT GREAT CHERRY FESTIVAL- 1950s
Geisha performing at the Great Cherry Festival in Kyoto, Japan in the 1950s.
More info...
SPRING TRAINING
DODGERS, at Vero Beach, get in shape for a crack at a 3rd straight pennant. Visiting Japanese players and rookie talent lends new interest to the scene. YANKEES, at St. Petersburg, look to anot...
More info...
1946 The Teahouse Of The August Moon
The Teahouse of the August Moon trailer color 1956 letterbox Marlon Brando, Glenn Ford, Machiko Kyo, Paul Ford, Eddie Albert view Asian village market, buffalo hauling carts road with lot ...
More info...
---