Your search for "energy renewables" returned 30890 results
Route 66: Adrian, Texas
Route 66: Adrian, Texas
More info...
Prime Minister Paul Martin At A Wind Energy I...
Canadian Prime Minister Paul Martin visits the New Canadian Wind Energy Institute on Prince Edward Island. Windmills spin in the background. Prime Minister Martin uses a stationery bicycle to light...
More info...

Preview Unavailable
CONTEMPORARY STOCK FOOTAGE
DVD NEWSFEED: 6/24/2008 AERIALS LEVEE BREECH FLOODING, OBAMA CAMPAIGN SPEECH NV, RESTAURANT BUNS AND GUNS LEBANON;INT. FASHION SHOW, RUNWAY, DONATELLA VERSACE T/H;DX-CHINA CLOSE TO OLYMPIC VENUE...
More info...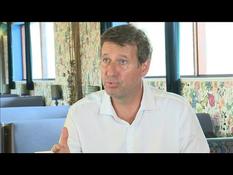 Presidential 2022: "A green candidacy before ...
Others
More info...
Wind turbine
Drone view of wind turbines in a modern wind farm.
More info...
++US IS Briefing
Senator: "Renewed energy" in fight against IS
More info...
Various Atomic power plants in United States,...
Animation of a family presenting the increasing power supply demand from1500 KW/Hr to 3000 KW/Hr in homes. Similar animation for factories. Animation of coal power plant dependent on coal supply. A...
More info...
RENEWABLE ENERGY DOE PRESSER
More info...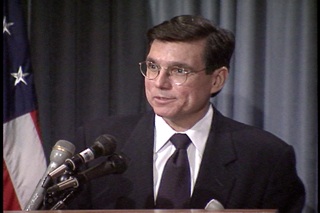 FEDERICO PENA / ENERGY CONTRACTS (1998)
Energy Secretary Federico Pena announces $750 million in contracts to six energy service companies to install energy-efficient and renewable-energy technology systems at federal facilities in the s...
More info...
Coachella Valley Wind Farm
(A004_C078_0712VM.mov) Coachella Valley Wind Farm cumulus clouds, global warming, coachella valley, palm springs, wind farm, renewable energy, clean energy, windmills, green energy, green...
More info...
35mm: polder w wind mills renewable energy
Holland Netherlands Benelux Europe Super 35mm negative access polder w wind mills renewable energy Holland Super35mm stock footage 35mm
More info...
28762 Head Start On Tomorrow
28762 RONALD REAGAN NUCLEAR POWER FILM "HEAD START ON TOMORROW"
More info...
---