Your search for "black golf club" returned 577 results

Preview Unavailable
DN-211 1 inch
Roving 19th Hole Adds New Zest to (dry) Golf
More info...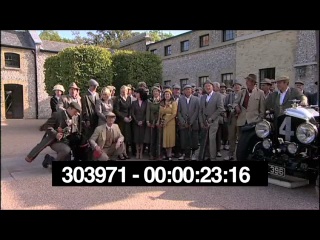 BYGONE GOLF CHAMPIONSHIPS 2009
BYGONE GOLF - THE GOODWOOD GOLF REVIVAL! A GROUP OF MODERN DAY GOLFERS STICK TO THE OLD WAY OF DOING THINGS. THEY ONLY USE 6 CLUBS TO A BAG AND THE CLUBS ARE MADE OF WOOD. THEY ALSO DRESS IN TH...
More info...

Preview Unavailable
GOLF
WHITE COUPLE GOLFING, BLACK CADDY CARRIES CLUBS
More info...
Bob Hope Entertains The Troops
Bob Hope before military audiences over the years. He does a silly dance on stage, probably 1940s. In a later shot he delivers a one-liner in CU. WS shows him on stage with trademark golf club. Al...
More info...
HD: A close up shot on black of a golf ball s...
Golf ball, club, hit golf ball, white tee A close up shot on black of a golf ball sitting on a white tee and then being hit with a club. 1672 stock footage HD
More info...
News Clip: Layman & Company Library Tapes #004
Video footage from the KXAS-TV/NBC station in Fort Worth, Texas.
More info...
24h Pujadas: info in questions: [programme du...
LCI
More info...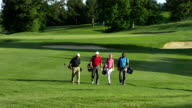 WS Golfers Walking On The Golf Course
HD1080p: WIDE ANGLE shot of four golfers walking on the golf course. Front View.
More info...
Pinehurst
Pinehurst. A visit to the golfing town of Pinehurst, North Carolina in 1938. Pinehurst Village Chapel Church, The Pinehurst Theatre, many cars on village streets, houses, mansions and residenc...
More info...
SPEARS (issue title is POINTS AND PINTS)
Part of POINTS AND PINTS issue. South Africa. A factory that makes heads for golf clubs helps war effort by making spears. Various shots of the spears being made. The manager / foreman is w...
More info...
3315 Home Movies
3315 Home Movies
More info...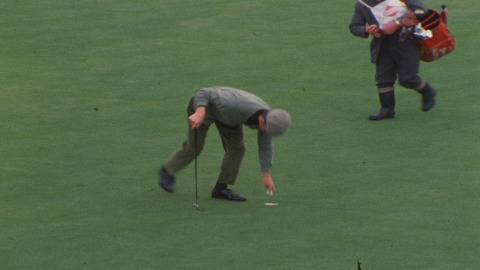 Carling World Golf
LS of George Knudson playing golf, hitting from rough towards green, pulling shot into deep rough near green. Shot of Knudson finding his ball and running towards rough from where he hits ball on...
More info...
---