Your search for "Doctor looks at X-rays" returned 4801 results
INJURED CHIMPANZEE
Injured Chimpanzee, Brighton in East Sussex. L/S Doctors attending to monkey who is on operating table, one doctor looks at an x-ray plate. C/U Doctor holding up x-ray plate to light. M/S Doct...
More info...
Emergency Ward
Three FOLLOW sequences on ambulance arriving with casualties, orderly wheeling casualties into emergency along hallways. Several shots of doctors (including black doctor) looking at x-rays of cran...
More info...
DOCTOR REVIEWS X-RAYS - HD
A physician reviews a person's chest x-rays. Note Mastered currently in DVC PRO HD 16 x 9 from film. Available in all HD and SD 43 formats.
More info...
Sarajevo - Sarajevo airport C-130 unloads aid...
Kosovo Hospital Emergency Ward. 2 doctors look at X-ray. Another stretcher in room with man covered in white blanket and both feet in splinted wraps, wheeled out and put in ambulance. POV as ambul...
More info...
1950
agricultural educational industrial film - chemicals - soil - farm production - cattle - e/c/u cow face - 50s optometrist looks through equipment at womans eye, x-ray photos, dentist with assist...
More info...
A hospital under the Veterans Administration ...
Medical facilities related to medicine and surgery being provided by the Veterans Administration in the United States. A graph depicts the increase in number of patients suffering from medicine and...
More info...
Preview Unavailable
Scanner
A doctor looks at X-rays in a patient's room. A patient lies on an MRI. The machine begins to rotate. DOC - 1990's - CLR
More info...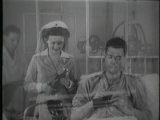 WORLD WAR II
DOCTOR LOOKS AT X-RAY
More info...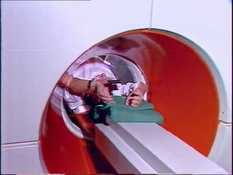 New scanner in Thionville
Grand Est
More info...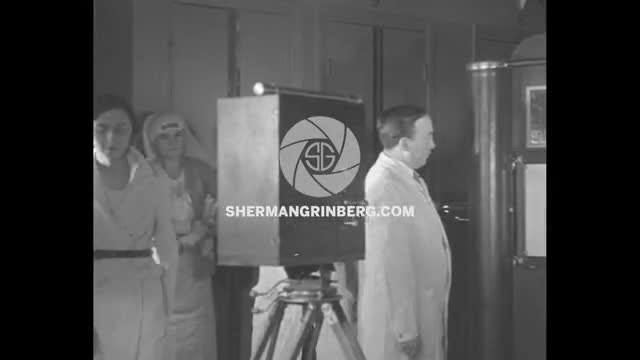 Paramount
French doctors make motion picture X-ray at Paris hospital
More info...
67254 Moonflights And Medicine
67254 "MOONFLIGHTS AND MEDICINE" 1970s MERCK PROMO FILM SPACE PROGRAM & ADVANCES IN MEDICINE
More info...

Preview Unavailable
DN-B-276 Beta SP
[Lenox Hill Hospital - X-Rays & Doctor]
More info...
---