Your search for "blond jean harlow" returned 3 results
Preview Unavailable
Entertainment: Blondes Exhibition - Blondes E...
TAPE: EF03/0201 IN_TIME: 21:23:41 DURATION: 6:12 SOURCES: APTN RESTRICTIONS: DATELINE: London, 5th March 2003 PLEASE NOTE: Images must be credited as follows: 'By Courtesy of the National Portrai...
More info...

Preview Unavailable
MUSICAL FEATURES
ALICE FAYE - HOLD YOUR MAN ALICE FAYE AS PLATNIUM BLONDE DOES JEAN HARLOW IMPRESSION SINGS " HOLD yOUR mAN "
More info...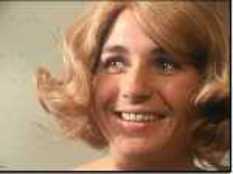 Marielle Goitschel at the cinema
RTF / ORTF
More info...
---