Your search for "scottish wars" returned 1423 results
News Clip: Hospital (Scottish Rite)
Video footage from the KXAS-TV/NBC station in Fort Worth, Texas, to accompany a news story.
More info...
Battle of Britain control room, 1940
Battle of Britain control room, World War II. Plotters and other Royal Air Force personnel working in a control room at the British air defence headquarters during the Battle of Britain (1940) in ...
More info...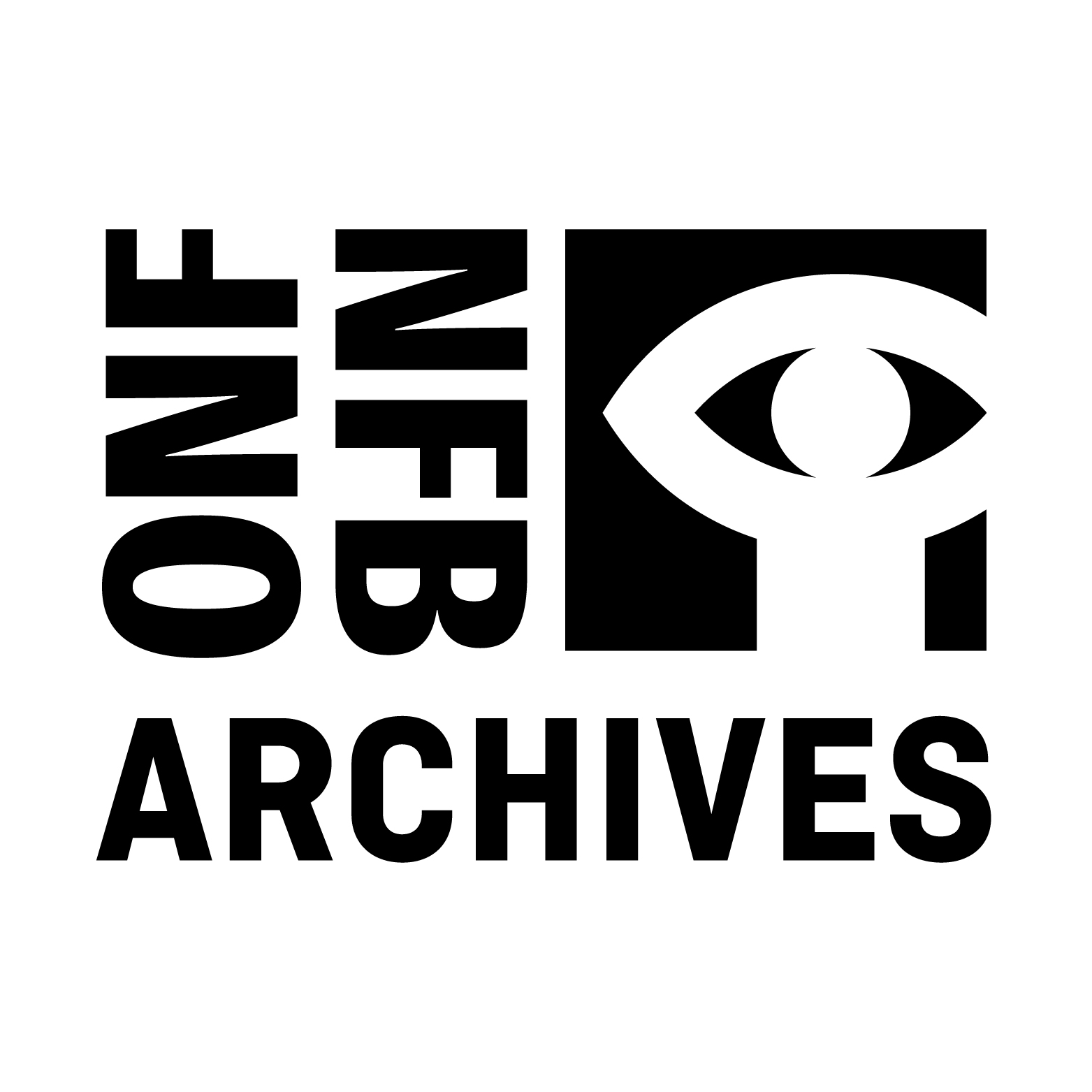 Preview Unavailable
Wood for War
Sequence on Canadian soldiers swigging beer in a Scottish pub.
More info...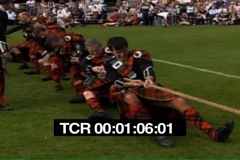 SCOTLAND B-ROLL PT. 1 (2007)
THE REPORTER SOUND FROM THE SEGMENT IS NOT AVAILABLE.Every summer in Scotland, the sound of bagpipes along with the pounding of drums signify the gathering of the clans to participate in the Hig...
More info...
King George at Scottish Games in Braemer, Sc...
Neville Chamberlain before meeting with his war cabinet in London, England. King George VI, Queen Elizabeth and their children arrive at Scottish games in Braemer, Scotland. Royal family enjoy a...
More info...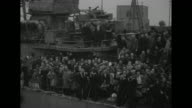 Freed British prisoners arrive in Leith, Sco...
Nazi banners lying on ground / British ship "Cossack" streaming into harbor at Leith / VS freed British prisoners on deck of ship / three shots of freed prisoners leaving ship and walking through c...
More info...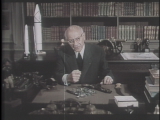 MOVIE TRAILERS
THE BUCCANEER (1958) CECIL B. DE MILLE PRESENT'S "THE BUCCANEER" DIRECTED BY ANTHONY QUINN. SITTING IN OFFICE WITH CECIL B DE MILLE. HE DUMPS OUT FLINTS ALL OVER THE DESK FROM THE WAR OF 1812. S...
More info...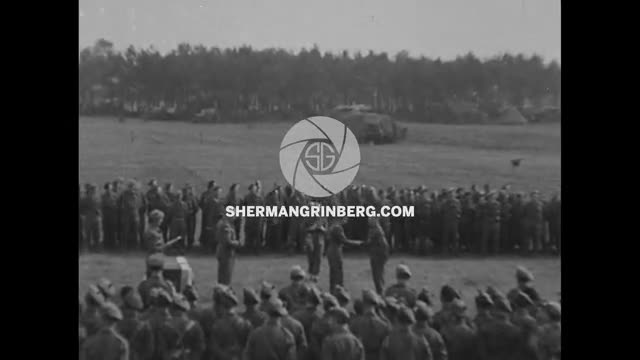 Paramount
Montgomery decorates Scottish soldiers in Belgium
More info...
Preview Unavailable
Harry Lauder & Sarah Bernhardt
Closeup of vaudeville icon Sir Harry Lauder, followed by two shots of Lauder speaking at a Red Cross fundraiser during World War One. Three shots of legendary actress Sarah Bernhardt speaking from...
More info...
NATL ARCHIVES CELEB
00:00:00:00 [Revolutionary War reenactment in the streets of DC at the annual Independence Day parade]--VS fellows dressed in British uniforms, Scottish clan wear kilts, bag pipes, tartans, ...
More info...
78354 USMC Leatherneck
78354 U.S. MARINE CORPS ROYAL EDINBURGH MILITARY TATTOO 1960 SCOTLAND USMC
More info...
TRIBUTE TO CANADIAN WAR HERO ERNEST SMOKY SMITH
Tribute is paid to Canadas most famous war hero Ernest Smoky Smith as his casket is carried into the House of Commons by members of the Seaforth Highlanders and people mourn his death at age 91.
More info...
---