Your search for "color footage of ww2" returned 12774 results
Preview Unavailable
KISSINGER ACTION BIOGRAPHY DOCUMENTARY
1140 SIL. & SOF / MAG (FTG CKED 08/07 NOW 1035') FTG FOR HENRY KISSINGER DOCUMENTARY. COLOR FOOTAGE FROM VIETNAM, SHOWING WOUNDED US SOLDIERS BEING EVACUATED FROM BATTLE ZONE, FIGHTING IN J...
More info...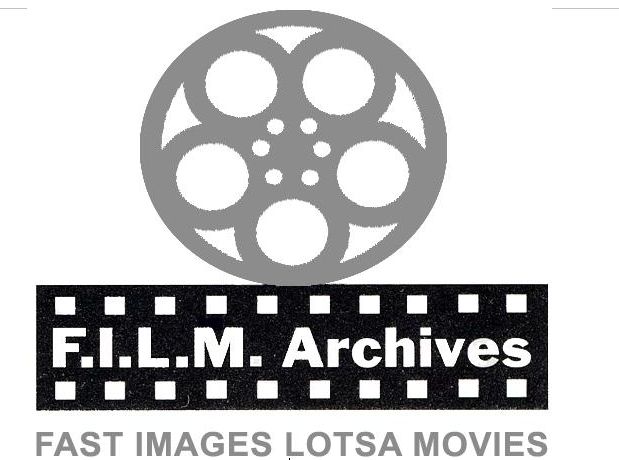 Preview Unavailable
AMERROAD
RE-ENACTMENT FOOTAGE:, legs of carriage horse walk, wheels turn, go through puddle, mud, man, woman ride in carriage down country road, pass women hanging wash, man chopping wood with axe, ...
More info...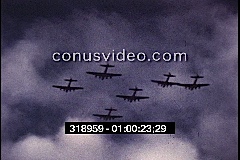 WORLD WAR II: FLYING FORTRESS HISTORIC FOOTAG...
Color film, Army Air Force B-17 missions over Germany, and Africa
More info...
Marine With Prisoners
On Tinian or Saipan island in the Marianas chain, a Marine interviews captive Japanese men, apparently civilians. Good shots of the Marine alone, gesturing and then with the prisoners, talking ...
More info...
71262 Post WW2 Home Movies Of Germany
71262 POST WWII HOME MOVIES OF BOMB SHATTERED GERMANY
More info...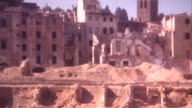 Rome War Damage 1944
Views of World War II damage in Rome Italy.
More info...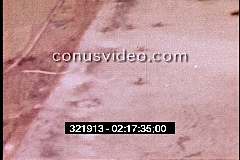 HISTORICAL FILM: PACIFIC - WORLD WAR II (1944)
incredible color film of aerial combat missions in the Pacific theater during World War II. Exact dates of filming unknown
More info...
60074 Yesterdays Newsreel The Rhineland Watch
60074 YESTERDAY'S NEWSREEL HOWARD HUGHES H-1 RACER AIRPLANE RHINELAND WATCH
More info...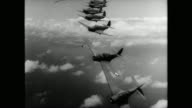 1940's Aerial view of US military planes flyi...
More info...
Tanks Under Fire On Iwo Jima
Great footage of . Shells explode alongside convoy of tanks
More info...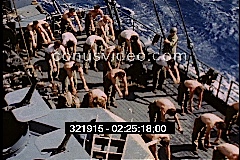 HISTORICAL FILM: WW II - PACIFIC THEATER Pt ...
Color film shot during World War II, of military operations in the Pacific theater.
More info...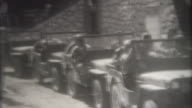 World War II Austria 1945
GI's make their way into Austria from Italy during the end of World War II.
More info...
---