Your search for "doors morrison" returned 308 results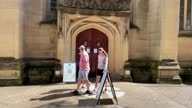 Prime Minister Scott Morrison Attends Church ...
SYDNEY, AUSTRALIA - APRIL 11: A young family looks at notices pinned on the door of St Andrews Cathedral following a service paying respect to Prince Philip, Duke of Edinburgh on April 11, 2021 ...
More info...
1943
Part 4 of 4 - Bowery Boys feature - 1943 b&w directed by William Beaudine - Cast Leo Gorcey, Huntz Hall, Bobby Jordan, Bela Lugosi, Ava Gardner, Rick Vallin, Minerva Urecal, Wheeler Oakman...
More info...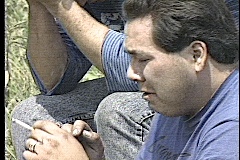 6 DEAD/CAR CRASH
More info...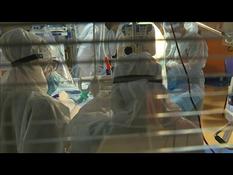 Italy: coronavirus hospitalizations increase
Others
More info...
Jim Morrison tomb in Pere Lachaise cemetery ...
Tomb of Doors singer Jim Morrison in Pere Lachaise cemetery Paris.
More info...

Preview Unavailable
VW-MOR-1 3 4in.
DANNY SUGARMAN - MORRISON BIO
More info...
DENSMORE AND THE DOO
00:00:00:00 [Fmr mbr of 'Doors' John Densmore writes book 'My Life With Jim Morrison']--VS party at NY's Hard Rock Cafe to celebrte Densmore's book/ SOT Densmore si...
More info...
Doors
Interview With Jim Morrison
More info...
Interview with Oliver Stone on the occasion o...
- Oliver Stone talks (in French) of "JFK" (released in France on 01.29.1992) and explains that a lot of preparatory work was done before the shoot. For two years, he read books, interviewed witne...
More info...
Preview Unavailable
JIM MORRISON / THE DOORS
FTG FOR JIM BITTERMAN CS VO ON 50TH BIRTHDAY ANNIVERSARY OF JIM MORRISON SINGER FOR THE DOORS / INT FTG OF FANS EATING AT RESTAURANT MORRISON ATE AT W/ PICTURES OF MORRISON ON WALLS / DAYTIME EXTS ...
More info...
FANS AT JIM MORRISON GRAVESITE
Fans of singer Jim Morrison, who led the 1960's rock group The Doors, flock to his gravesite on the anniversary of his death. Jim Morrison died of a drug overdose on July 3rd, 1971 and is buried...
More info...
Paramount
Stage and screen actor Richard Bennett with his later-to-be-famous daughters
More info...
---