Your search for "b17 combat footage" returned 770 results

Preview Unavailable
DN-R-023 Beta SP
HELL ON WHEELS
More info...
: 01:19:17 French citizens stocking up food. ...
3MILL UN1939 01:19:17 French citizens stocking up food. French soldiers walking. Women and children flee. Non combatants flee by train. Animals being given up by farmers. Munition plant production....
More info...
TIME TO REMEMBER - THE BETTER 'OLE 1916 - reel 4
Pathe have rights to clips in Time to Remember programmes but not to commentary or whole programme as screened. Reel 4. 01:17:30 High angle shot of motorcade travelling through crowded streets...
More info...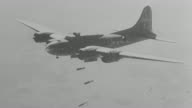 MS POV AERIAL Single B17 dropping bombs
More info...
Preview Unavailable
GULF WAR: EGYPTIAN ARMY HAND TO HAND COMBAT D...
SHOTLIST : RUSHES TAPE: FOOTAGE SHOWING EGYPTIAN ARMY HAND TO HAND COMBAT DISPLAY IN THE DESERT. KEYWORDS : GULF WAR IRAQ IRAQI MILITARY MIDDLE EAST KUWAIT SAUDI ARABIA ARMED FORCES ALLI...
More info...
WWII Aviation Survey
World War Two & Post- WWII air force footage MS Nazi Germany Junkers Ju 87B-2 fighter plane in flight TLS two Ju 87B-2 fighters dropping out of the sky subjective POV shot fighter attacking plan...
More info...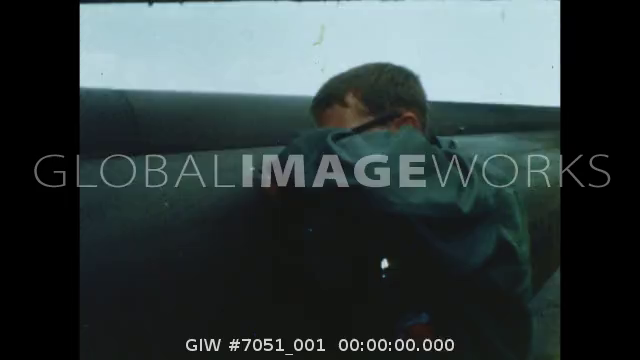 UH-1B HELICOPTER GUNSHIPS Vietnam War HD footage
03/16/1968 - 03/17/1968 (120Th Aviation Company, 210Th Combat Aviation Battalion, 1St Aviation Brigade), Tan Son Nhut Air Base, South Vietnam ; Combat Operations (2D Bn, 35Th Inf, 3D Bde, 4T...
More info...
1943 WWII B-17 Airbase
PREMIUM RATE FOOTAGE - WWII color footage - England - Midlands B-17 bomber airbase in spring 1943 - field activity - crew on airplane - non-combat air-to-air flight footage during a German raid - a...
More info...
21202 Target for Today
21202 TARGET FOR TODAY ARMY AIR FORCES RAID ON EAST PRUSSIA B-17 & B-24 Reel 1 21202
More info...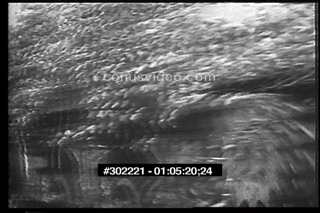 WORLD WAR II/ VICTORY IN EUROPE (1944)
THIS IS HISTORIC BLACK AND WHITE FOOTAGE "THE AIR FORCE STORY" CHAPTER XXII-VICTORY IN EUROPE. NARRATION ON THE FILM IS NOT LICENSABLE
More info...
X-47B FIRST LAUNCH USS GEORGE W BUSH 1
17:14:34:05 FIELD DISK // Footage of the X-47B Unmanned Combat air system drone test flight takeoff aboard the USS George W Bush. First time a carrier based catapult launch is performed // 17:14:35...
More info...
Preview Unavailable
DVIDS: 2nd Brigade Combat Team
DVIDS: CAMP STRIKER, IRAQ - 2ND BRIGADE COMBAT TEAM 10TH MOUNTAIN DIVISION 100TH AIR ASSAULT B-ROLL (FROM 6/28/07) NY2/X79/Slugged; 1140 DVIDS X79 11:45:07 NIGHT - SOLDIERS STANDING, WS 11:4...
More info...
---