Your search for "cuban refugee rescue" returned 279 results
CUBAN BOAT REFUGEES RESCUED BY COAST GUARD - ...
Passenger POV of Cuban refugees including a little girl in a small boat who are hoping to make it to America safely. A Coast Guard helicopter spots them and soon they are pulled to safety aboard a ...
More info...
Story of Cuban missile crisis in the month of...
Documentary "One Week in October." Aerial views of Russian missiles in Cuba. Columbus day parade with marching bands, Boy Scouts, troops. Brief excerpt from 1962 World Series Baseball game with N...
More info...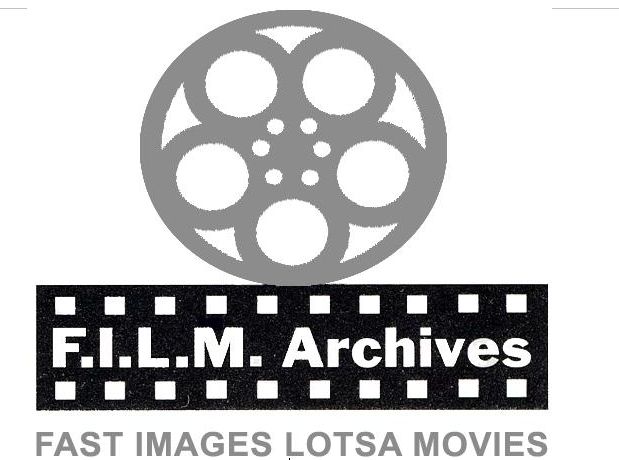 Preview Unavailable
Cuban Refugees; 8/12/1994
Cubans on flimsy boats, rescued by coast guard
More info...

Preview Unavailable
PYN-38 Beta SP
AIR FORCE NOW ROTC FILM
More info...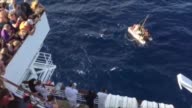 Carnival Cruise Ship Rescues 8 Cuban Refugees
The Carnival Paradise cruise ship departed Tampa, Florida on Jan. 9 on it's way to Grand Cayman and Cozumel Mexico rescued Cuban refugees.
More info...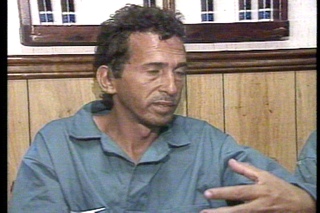 CUBANS RESCUED / NASA
THREE CUBAN MEN FOUND FLOATING IN THE ATLANTIC OCEAN YESTERDAY ARE RECOVERING TODAY. THEY ARE TIRED AND A LITTLE WORN ... BUT THEY HAVE QUITE A STORY TO TELL. GREG FOX TALKED TO THEM AND SOME ...
More info...
CUBAN RAFTER
00:00:00:00 Coast Guard rescues Cuban refugee pick up by Queen Eliz II's yacht, Britania. (0:00)/
More info...

Preview Unavailable
CONTEMPORARY STOCK FOOTAGE
CUBAN REFUGEES, BOAT AT SEA WITH REFUGEES, RESCUED, BUS WITH DETAINEES BEING LOADED OFF GIVING VICTORY SIGNS
More info...
Preview Unavailable
US Cuba Refugees - Cuban refugees arrive in F...
TAPE: EF02/0417 IN_TIME: 22:06:41 DURATION: 0:52 SOURCES: ABC RESTRICTIONS: DATELINE: Rodriguez Key - 16 May 2002 SHOTLIST: 1. Aerial view of illegal aliens being placed in rescue craft 2. Aeria...
More info...
[Miami: young Cuban castaway]
TF1 News (Private - August 1982 ->)
More info...

Preview Unavailable
DN-LB-141 Beta SP
One Week in October
More info...
5P LIVE/CUBANS ARRIV
00:00:00:00 B-ROLL ARRIVAL OF CUBAN REFUGEES AT GUANTANAMO BAY NAVAL BASE AFTER BEING RESCUED AT SEA FROM SMALL RAFTS: Cubans exit ship and go through lines where they are searched with metal d...
More info...
---