Your search for "forest indonesia" returned 5677 results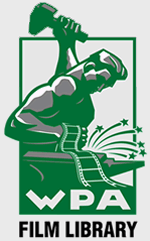 Preview Unavailable
Monkeys
Mostly shots of a monkey wandering around rainforest floor climbing trees looking for food Also a couple shots of a bird identified as part of the Kingfisher family alcendinidae but not sure...
More info...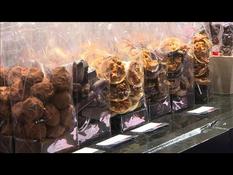 Chocolate Fair: the cocoa crisis under the gl...
AFP video
More info...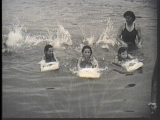 RED CROSS
CHILDREN SWIMMING, BURNING HOUSES, MAN BUILDING BOAT, EXPECTANT FATHERS, BABY BOOM'S BEGINNINGS. CHILDREN TAKE SWIMMING LESSONS. NETHERLANDS RED CROSS WORKERS IN JAVA. INDONESIA. 73 YEAR OLD WO...
More info...
Borneo fires and smoke, satellite imagery
Animated satellite imagery of smoke from fires on southern Borneo. The smoke from these and other fires caused a regional air pollution crisis affecting many countries in Southeast Asia. The fires ...
More info...
Preview Unavailable
INDONESIA: AMBON
15:41:58 NATURAL SOUND FTG. MUSLIM GUERILLAS WALKING THROUGH WOODS / GUN FIRES THROUGH THE FOREST / BURNING HOUSES IN VILLAGES / MUSLIM GUERILLAS CARRYING INJURED MAN AND CHANTING "ALLAH AKBAR" ...
More info...
BS SUMATRA VO
More info...
45014 An East Indain island_mos
45014 1930s ISLAND OF BALI INDONESIA TRAVELOGUE MOVIE
More info...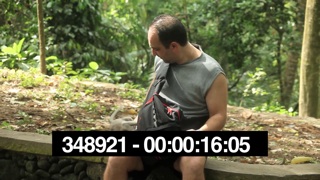 MONKEY STEALS SMOKES
YOU NEVER KNOW WHAT CAN HAPPEN IN THE MONKEY FORESTS OF BALI! WHEN YOU MEET THE MONKEYS AS A TOURIST REMEMBER TO KEEP YOUR CIGARETTES SECURE, THESE MONKEYS HAVE A HANKERING FOR THE TOBACCO LEAF!
More info...
Preview Unavailable
The Fate Of Pigs In Bali
Pig farming in Bali, from a 1930's travelogue. Shots of a fat-bellied pig, its gut nearly dragging in the dirt, foraging for food. Farmers transport pigs on their way to market in long wicker ba...
More info...

Preview Unavailable
FLT-4 DigiBeta
Robert Fulton Jr. World Motorcycle Tour
More info...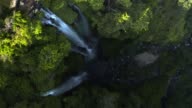 Aerial View of Sekumpul Waterfall
Tucked away in the jungle of north bali, is the majestic Sekumpul Waterfall.
More info...
Preview Unavailable
Living Landscapes - Bali
0:00:07:00 - 00:03:07:00>>>Island paradise of Bali - opening montage 01:05:22:17 - 01:07:48:00>>>Tirtaganga Water Temple, Bali Indonesia 01:07:42:14 - 01:10:42:14>>>Friendly Jungle of Bali 01:10:3...
More info...
---