Your search for "air that I breathe" returned 2107 results

Preview Unavailable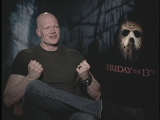 CELEBRITIES
Sound Bite: Derek Mears You know the hardest through in the scene it was cut down when we shot it was much longer uh Travis Van Winkle there's a scene, not to go into details about it but I'm hold...
More info...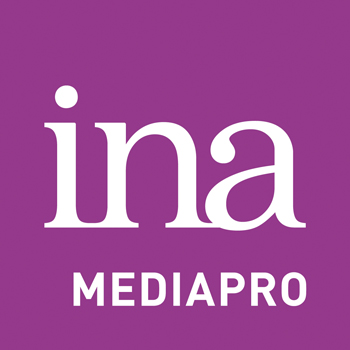 Preview Unavailable
" INHALE
- Tires of cars rolling and crossing itself on the road - rows of car squeezed on camera - close-up tire - line of very tight car - a couple walks in a garden - JEANS FROM PICARDY physiotherapist: ...
More info...
THE HOLLIES PERFORM THE AIR THAT I BREATHE
9:18:58:20-9:23:10:08 maCOLOR w/STEREO AUDIO The Hollies give a romantic performance of their classic song, The Air That I Breathe in front of a live audience. Beautifully lit multicamera shoo...
More info...
Preview Unavailable
US Diver - Diver sets record by holding breat...
NAME: US DIVER 20070809I TAPE: EF07/0948 IN_TIME: 10:53:45:09 DURATION: 00:02:05:22 SOURCES: AP TELEVISION DATELINE: New York - 9 Aug 2007 RESTRICTIONS: SHOTLIST: 1. Zoom in Tom Sietas starting wo...
More info...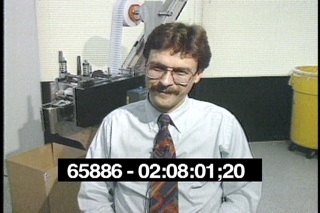 BREATH - RITE (04/13/1995)
THE INVENTION OF A ST. PAUL MAN IS SKYROCKETING INTO THE BIG LEAGUES. THE COMPANY THAT MAKES "BREATHE RIGHT" NASAL STRIPS ESTIMATES SALES FOR THE FIRST QUARTER OF THISYEAR WILL TOP EIGHT MILLION D...
More info...
A PEN AND INKLING - BOBBY BUMPS FIGHT
Animation featuring the cartoon character Bobby Bumps. A Bray Studio production. A heavy "bruiser" type walks into the picture. He wears a black cap and looks muscle bound. He sees a brick ...
More info...
Hollies
The Air That I Breathe
More info...

Preview Unavailable
DN-ZLB-024 Beta SP
PRESIDENT JOHNSON'S STATE OF THE UNION ADDRESS
More info...
1954 USO Show
Master 1844 - Tape 1 MS Secretary of the Air Force HAROLD TALBOT touring hangar with USAF officers at Goose Bay AFB Thule Greenland Panning high angle TLS USAF airmen wearing dress uniforms sit...
More info...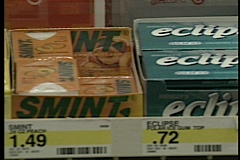 Battling - Bad - Breath (natsound version)
BATTLING BAD BREATH IS BIG BUSINESS, BUT WHAT REALLY WORKS?
More info...

Preview Unavailable
CELEBRITIES
JOE: TELL ME A LITTLE BIT ABOUT PAPOOSE. DAVE: PAPOOSE WAS A NATURAL. GREAT GUITAR PLAYER. I WAS FORTUNATE ENOUGH TO BE THERE VERY YOUNG, GREAT IDEAS. JUST ONE OF THOSE THINGS. WELL WE'RE TALKIN...
More info...
---