Your search for "citizen participation" returned 8165 results
63884 A Citizen Participates
63884 DUTIES OF AN AMERICAN COMMUNITY / CITIZENSHIP 1950s EDUCATIONAL FILM (Print 1)
More info...

Preview Unavailable
AFP-28AK 16mm
FOREIGN POLICY - POLAND 1952
More info...
Preview Unavailable
Ehud Barak Interview
COLOR SYNC Exclusive interview with Ehud Barak, former Prime Minister of Israel. He discussed the peace process and the Camp David Accords. |09:01:34>>>Q: (Why didn't Arafat accept terms at Camp...
More info...
Citizens up-keeping the Podolsk village in Ru...
Citizens of Podolsk village in Russia participate in up keeping the village. People can be seen paving streets, spraying trees, gardening. 1948. Location: Podolsk Russia. Date: 1949.
More info...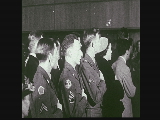 JFK
JOHN KENNEDY AS FRESHMAN SENATOR PARTICIPATES IN THE NATURALIZATION OF NEW CITIZENS - SWEARS IN NEW AMERICAN CITIZENS IMMIGRANTS NEW CITIZENS PLEDGE OF ALLEGIANCE
More info...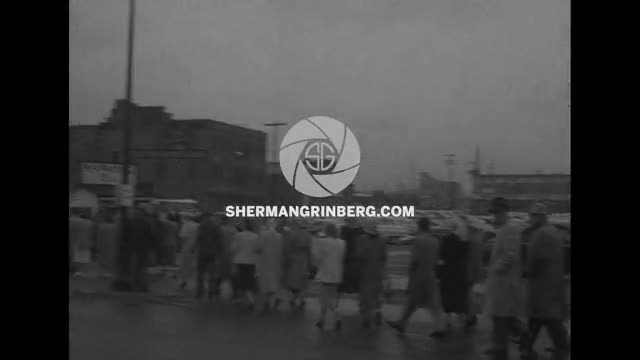 Paramount
Citizens of Spokane, WA, participate in "Operation Walkout" civil defense drill in 1954
More info...
1950s
b&w - Bob Hope encourages people to vote - Bing Crosby sings Gyspy In My Soul - don herbert - animation don't forget to vote - cartoon - various Hollywood celebrities talk to camera and film clips...
More info...
AUTRE
Sarto Fournier, leader of the Citizens's Party, with his family (?) on election day. Sarto Fournier''s daughter brings him a document in the living room. Sarto Fournier with his wife and his da...
More info...
Marc Fesneau
A2 / France 2
More info...
Preview Unavailable
Landmark Election In D.C.
In 1964 voters in D.C. get to participate in presidential election. Long lines of voters wait in a park-like setting. CU of Secretary of State Dean Rusk, waiting patiently like any other citizen. ...
More info...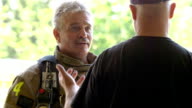 A firefighter has a conversation with a membe...
He listens intently, smiling.
More info...
Preview Unavailable
WHITE HOUSE
PRESIDENT CLINTON PARTICIPATES IN A SENIOR CITIZENS HEALTH CARE LUNCHEON. STAKEOUT. CUTS.
More info...
---