Your search for "animatronic dinosaurs" returned 36 results
Views of the Midway, also known as "Ballyhoo...
Views of rides and entertainment on the Midway at the Century of Progress Exposition, Chicago, Illinois, United States. An amusement ride called 'The Funnies'. Negro jazz musicians and dancers ...
More info...
Ford
Inside the Ford ride audio animatronic dinosaurs, cave people, future world
More info...
Preview Unavailable
ENTERTAINMENT WEEKLY: FLINTSTONES
TAPE_NUMBER: EN9929 IN_TIME: 11:45:47 LENGTH: 02:39 SOURCES: UNIVERSAL RESTRICTIONS: No re-use/re-sale without clearance FEED: SCRIPT: xfa STORY: BTS FLINTSTONES LOCATION: L.A. DATE: RECENT In 19...
More info...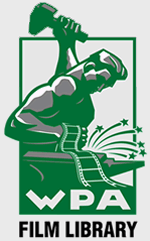 Preview Unavailable
Chicago World's Fair
Footage of the 1933 Chicago World's Fair pavilions exhibitions amusement rides crowds etc Century of Progress LS/TLSs historical reenactment pageant white men & women wearing 18th century ar...
More info...
INVITE: GREGORY MOUILLESEAUX
FR3 / France 3
More info...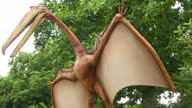 ZSL London Zoo opens Zoorassic Park, a tempo...
CLEAN: Exterior shots of an animatronic model of a Quetzalcoatlus winged dinosaur on display at ZSL London Zoo as part of the zoo's temporary Zoorassic Park exhibition.
More info...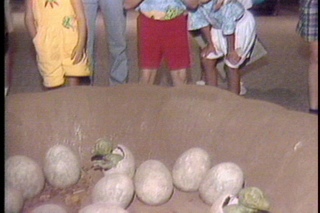 ROBOTIC DINOSAURS (1993)
More info...

Preview Unavailable
PA-0054 Beta SP; PA-0062 Beta SP
Century of Progress Exposition: Wings of a Century
More info...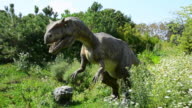 Toronto: Dinosaurs Alive exhibit at Canada Wo...
The exhibition shows sights, sounds, and smells of dinosaurs with more than 40 life-sized animatronic dinosaurs. They are set in a seven acre outdoor Jurassic themed environment
More info...
Preview Unavailable
Japan Dinobots - A look inside Japan's Jurass...
TAPE: EF01/0606 IN_TIME: 07:28:07 DURATION: 3:33 SOURCES: APTN/VNR RESTRICTIONS: DATELINE: Hanemura City - 22 August, 2001 SHOTLIST: APTN 1. Wide shot of T-Rex roaring and moving 2. Close up of ...
More info...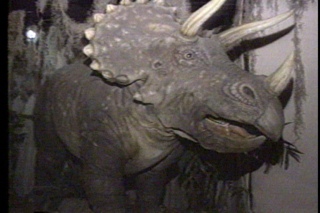 ASTEROID IMAGERY
THIS IS THE ASTEROID THAT JUST MISSED HITTING EARTH RECENTLY.
More info...
VULCANIA RE-DISCOVERY
Centre Est
More info...
---