Your search for "batman dancing" returned 111 results

Preview Unavailable
POP MUSIC
TEEN HOSTS PRINCESS, BOB CATALANO "WON'T STOP LOVING YOU" (A CERTAIN RADIO) "EDDIE STEADY GO" (ROZLYN CLARK) "DO THE BATMAN" (THE SIMPSONS) TAMEKA & TAMICA DANCE TEAM "HERE COMES THE HAMMER" (MC H...
More info...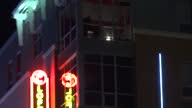 The Dark Knight Rises - in Speedos
Manuel de la Torre was leaving a Bon Jovi concert with his wife in Lincoln, Nebraska, on October 20 when this scantily dressed superhero appeared. Dressed in speedos, a cape, a mask, and a pai...
More info...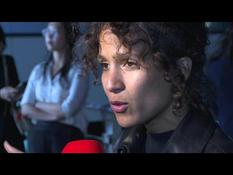 PORTRAIT: Mati Diop, Franco-Senegalese director
AFP video
More info...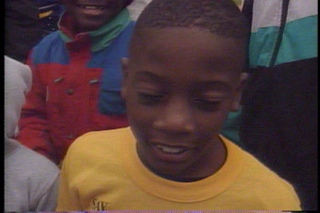 COSTUMES/KIDS/RIVERWALK 10/23/1993
IF YOU WERE OUT ON JACKSONVILE'S RIVERWALK... YOU COULDN'T HELP RUNNING INTO SOME FAMILIAR CHARACTERS...NINJA TURTLES, CLOWNS AND THE BATMAN WERE OUT GATHERING TREATS.IT WAS THE EIGHTH ANNUAL TR...
More info...
MELBOURNE LOOKS BACK
Melbourne looks back. Australia. L/S of skyline of Melbourne. L/S of city showing skyscrapers in foreground and traffic moving along busy streets. M/S of man dressed as John Batman with follower...
More info...
Preview Unavailable
BATMAN DANCE
ORIG. NEG. 550 SOF. MAG. CU BATMAN POSTER. TEENAGERS, SOME WEARING BATMAN- SWEATSHIRTS, DOING THE BATMAN DANCE. THE KIDS ARE QUITE GOOD. THEY ARE DANCING TO THE BATMAN THEME SOME. CU OF MAN'S HAN...
More info...

Preview Unavailable
DN-C-66 1 inch
MUTINY AHEAD
More info...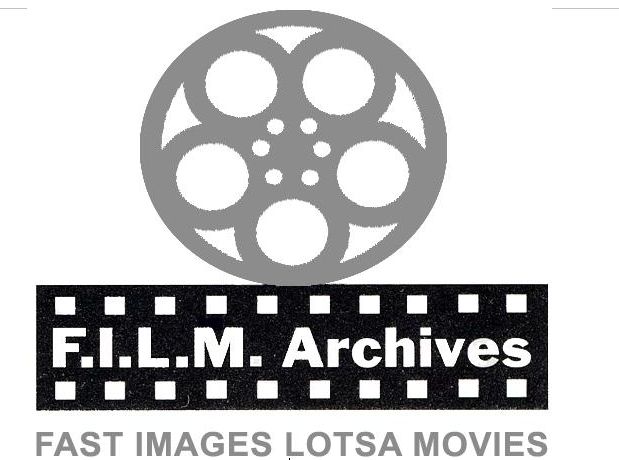 Preview Unavailable
Sony Racks; 6/16/1995
Interior of music store. CU of various compact discs from movies (Poccahontas, Dance Fever, Batman) and movie clips. Customers looking at music items.
More info...
NATO SUMMIT INSTANBUL
00:00:00:00 View of straight road with road sign for Batman/ lorry/ truck coming along road/ women working in the fields/ women wearing ordinary clothes but have scarves tied around heads/ aerial s...
More info...
DRAGONCON PARADE
23:59:25:16 WS bagpipe player walking down empty street, flanked by spectators, approaching camera, walking past (0:12) / 23:59:43:17 WS monks holding banner, followed by reptilian creature, w...
More info...
BUTLIN IN SOUTH AFRICA - UNEDITED MATERIAL r...
Unedited material of Billy Butlin's visit to South Africa c1961. Catalogued from negative on machine that only views in positive so some details unclear. Reel 1. Men sorting diamonds on a pr...
More info...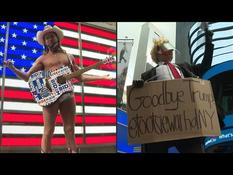 "A great relief": reactions in New York after...
AFP video
More info...
---