Your search for "bakersfield 1952" returned 4 results
NY-NUA-20110930-2208 Aerial view of fire at B...
More info...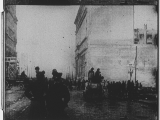 NATURAL DISASTERS
1952 EARTHQUAKE. BAKERSFIELD VIRTUALLY DESTROYED BY EARTHQUAKE.
More info...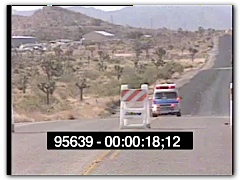 MAJOR CALIFORNIA EARTHQUAKE
A PAIR OF SEVERE EARTHQUAKES RUMBLED THROUGH SOUTHERN CALIFORNIA EARLY SUNDAY, CRUMBLING BUILDINGS, BUCKLING MOUNTAIN ROADS AND CAUSING AT LEAST ONE DEATH AND MORE THAN 100 INJURIES. OFFICIALS A...
More info...
Preview Unavailable
Damage In Bakersfield 1952
The aftermath of a violent earthquake which struck Bakersfield, California in 1952. DOC - 1952 - B/W
More info...
---