Your search for "Black power salute" returned 1048 results
INGLEWOOD RALLY
/n12:56:55:00 Ws protesters near microphones, some signs visible, power to the people on one sign (0:22)/ 13:06:54:00 CU protest sign (0:04)/ 13:08:38:00 hand in closed-fist salute (0:12)/ 13:08:...
More info...
1968 Mexico City Olympics Black Power Salute
Capturing a controversial and significant historical moment in Olympic history, American Medalists Tommie Smith and John Carlos give the Black Power salute during the national anthem.
More info...
78414 The Ducktators
78414 WWII ANTI-NAZI WARNER BROTHERS CARTOON THE DUCKTATORS
More info...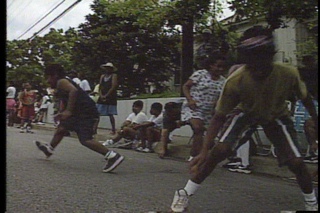 JUNETEENTH (06/19/1997)
TODAY MANY TEXANS ARE CELEBRATING "JUNETEENTH", THE DAY THAT COMMEMORATES THE FREEING OF SLAVES IN TEXAS. IT WAS AROUND JUNE 19TH, 1865 WHEN A UNION GENERAL CAME TO GALVESTON WITH THE NEWS THAT T...
More info...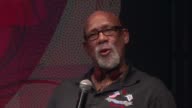 CLEAN : John Carlos still fighting 50 years a...
As Mexico marks the 50th anniversary of the 1968 Summer Olympics various athletes including John Carlos remember when Tommie Smith and he raised their gloved fists in a Black Power salute on the Ol...
More info...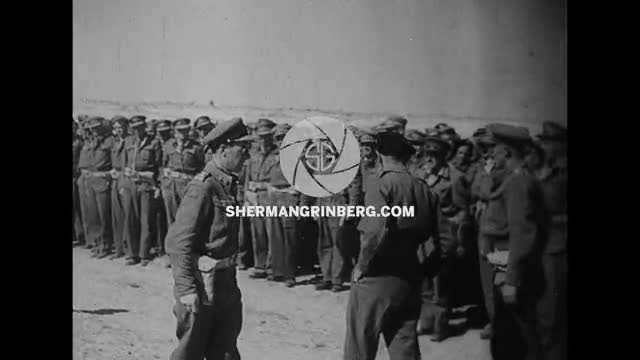 Pathe
Montgomery and Eisenhower in El Hamma after successful WWII Tunisian Campaign by Allied Forces
More info...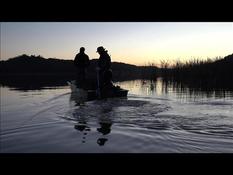 In South Africa, invasive carp save the poor...
Others
More info...
Police raid Black Panther locations
B/W w/ Sound Police raid Black Panther locations: PAN White policeman in riot gear (helmet, machine gun) running past cars on city street. White policeman holds arm of Black man handcuffed to anot...
More info...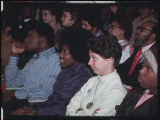 NEWSREELS
LS AUDIENCE APPLAUD, BLACK MAN RAISES FIST IN BLACK POWER SALUTE, AUDIENCE LISTENS
More info...
1968
b&w documentary - sound - Black Panthers - man walks on street, police on motorcycle, African-American men hang out on street and in storefront office, Panthers in formation, march with flags, ...
More info...
Black Panther rally with police force in riot...
Clip from a compilation of scenes documenting the Black Panther Party in 1969. Black Panther Party members protest with Black Power Fist salute. Features illustrations by revolutionary artist Emory...
More info...

Preview Unavailable
DN-LB-336 Beta SP
NEWSREELS
More info...
---