Your search for "billy jones" returned 405 results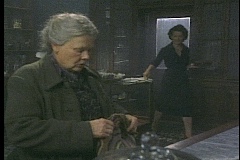 Best - Supporting - Actress - Predictions
A LOOK AT THOSE WHO COULD BE NOMINATED FOR AN OSCAR FOR BEST SUPPORTING ACTRESS.
More info...
The 90's, episode 204: Around the World and ...
06:10 Village in Irian Jaya by Mary Lou Witz. A home video shot by Witz, an American psychologist, while on vacation in Indonesia. In a tribal village the women work in the fields and carry prod...
More info...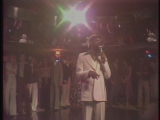 DISCO
BILLY PAUL - ME AND MRS. JONES
More info...
Jones and Hare
b&w still photo - left profile of classic vaudeville duo Ernest Hare and Billy Jones wearing straw hats
More info...
Preview Unavailable
Today's Take: New aamp; Noteworthy: The Lates...
HD SD NY-TDY-20160825 DTY 09:00 AS
More info...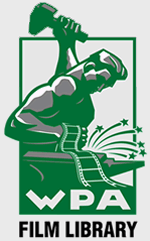 Preview Unavailable
Wilburn Brothers Show No. 350
Wilburn Brothers Long Time Gone Loretta Lynn Cry Cry Cry Jamie Ryan Willie and Laura Mae Jones Billy Parker Room Full of Fools Loretta Lynn Wings Upon Your Horns Hal ...
More info...
Billy Paul
Me And Mrs. Jones
More info...
Preview Unavailable
TENNIS HAS WIMBLEDO
Final women's singles at the stage of Wimbledon. - The match - ANN JONES against BILLIE JEAN KING - ANN JONES wins in three sets.
More info...
OUT TAKES / CUTS FROM CP 456 - BILLY JONES - ...
Cuts (rushes, out takes) for story in Colour Pictorial - CP 457. The original story is also on Pathe Master tape *PM0243*. 01:25:00 to cuts for story BILLY JONES - PIONEER OF JAZZ in CP 456....
More info...
US Summer Memories
Incubus, Billy Corgan and more on summer concert memories
More info...

Preview Unavailable
BILLIE JEAN KING PLAYS AT WOMEN'S FINAL AT 19...
American tennis champ Billie Jean King plays against British competitor Ann Haydon Jones at the U.S. National Championships (US Open) in Forest Hills, New York. Direct transfer from film, Apple P...
More info...
---