Your search for "atom blast film" returned 444 results
Preview Unavailable
Hiroshima : Nagasaki Atom Bomb Blasts
Hiroshima : Nagasaki Atom Bomb Blasts
More info...
b&w newsreel part 1 - sound - US Army film about atomic testing - rocket launches, atomic blast, soldiers jump from helicopters, move up hill with weapons, on camera narrator intro to film, so...
More info...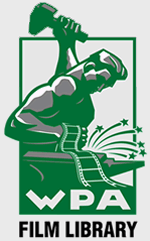 Preview Unavailable
Trinity Shot
US Dept of Energy declassified film of first atomic bomb test The Trinity test was part of the secret Manhattan Project the atomic bomb project charged with designing developing testing and ...
More info...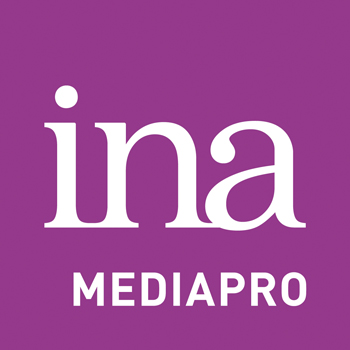 Preview Unavailable
Archive films on Pearl Harbour and Hiroshim
Archival documents on the attack of PEARL HARBOUR'S US base by the Japanese on December 7th, 1941 and the atomic bomb blast on Hiroshima in August, 1945. Mute
More info...
Chelyabinsk meteor blast damage
Security camera footage of a building door being blown open by the shock wave produced by the explosion of the Chelabinsk meteor. This object entered the atmosphere on the morning of 15th February ...
More info...
Selected Originals - A-BOMB CLOSE UP (aka BIG...
Selected originals (offcuts, selected scenes, out-takes, rushes) for story "A-Bomb Close Up" 52/36. Some different material from the newsreel - American voiceover. (Original American title...
More info...

Preview Unavailable
Britain Tests A-Bomb
In South Australia, the great flash and ensuing mushroom cloud of an atomic bomb blast is shot from 13 miles away. Low angle shot shows tower used to for explosion. Shot of cameraman filming. A ma...
More info...
Preview Unavailable
ATOMIC EXPLOSIONS
BARS AND TONE. B&W VS UNIVERSAL INTERNATIONAL NEWSREEL: "US FIRES BIGGEST A-BOMB". VS BALLOON LIFTS AN A-BOMB AT THE YUCCA FLATS PROVING GROUND IN NEVADA DURING A TEST. VS SPECTATORS WEARING HEAVY ...
More info...
Beta SP: Archival b&w 1950's science film gra...
Archival b&w 1950's science film graphic shows atomic particles creating nuclear explosion atomic bomb blasts ** SKBT _ Two Patriotic Educational Films _ 1762 stock footage Beta SP
More info...

Preview Unavailable
DN-47 1 inch
Atomic Blasts: Latest films Released Show...Tests
More info...
AFTERMATH DESTRUCTION CAUSED BY ATOMIC BOMB - HD
Over aftermath footage of the Hiroshima bomb blast, VO says "An atomic bomb destroys or injures in three way by blast, heat and radioactivity." Note Transferred to Apple Pro Res 422 HQ. Pillarbox...
More info...
Scientists examine biological effect of atomi...
Film titled 'Biological studies at Hiroshima' determining biological effects of the atomic bomb damage in the city of Hiroshima. Animated chart shows various distances from epicenter. Demolished bu...
More info...
---