Your search for "locomotive wreck" returned 392 results
Locomotive On War Ship Wreck Thistlegorm
Silhouette, Ocean, Egypt, Artificial, Coral Reef, Marine Sanctuary, Tropical, Underwater, Africa, Egypt, Middle East, Red Sea, Sinai, Shipwreck, Wreck, Close Up, Travel, Wide Shot,...
More info...

B/W 1920s 2 locomotives in head-on collision
More info...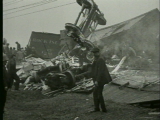 (none)
RAILROAD ACCIDENT. WRECKED RAILROAD LOCOMOTIVE AND CARS. WORKMEN INSPECT WRECKAGE
More info...
1913
b&w newsreel - 1913 California County Fair train crash - 2 steam locomotives crash into each other head on - collision - trains collide - stunt - wreck
More info...
Men repair a locomotive in the European Theat...
Salvage and reclamation activities in the European Theater during World War II. Men working on the reclamation of equipment damaged during the war. A wrecked locomotive in a building. Men repairing...
More info...
GEORGIA TRAIN WRECK
People gather to watch workers begin the unenviable task of clearing a train wreck from the tracks in Thomasville, Georgia.
More info...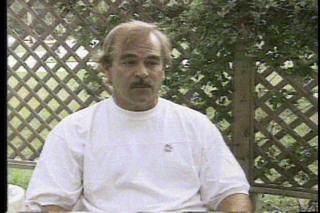 Union Pacific Railroad Accident (1997)
More info...
GERMAN NEWSREEL - LOCOMOTIVES
Germany. German title reads 'Deutschland - Verkehrswesen im Aufbau'. Various shots of a large locomotive depot. Many wrecked locomotives seen. Various shots of the men in a factory repairing ...
More info...
57854 Movin On Pt 2
57854 MOVIN' ON BROTHERHOOD OF LOCOMOTIVE ENGINEERS RAILROAD HISTORY PART 2
More info...
19 20 Edition Centre Val de Loire: [issue of ...
Paris / Ile-de-France
More info...
Preview Unavailable
When Locomotives Collide
Two locomotives are shown barreling down the track towards the camera, then collide in two side angle shots. FIC - 1930's - B/W
More info...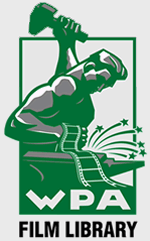 Preview Unavailable
Train Derailment
Elevated tracking shot of train wreck Below you see locomotive tankers recovery crew cranes and bulldozer
More info...
---