Your search for "apollo 16" returned 3283 results
America on the Moon
America on the Moon. The historic Apollo 11 Moon landing on July 20, 1969.. 1960s, July 16, 1969, Cape Kennedy, Cape Canaveral, Florida, Apollo 11 on launch pad 39A, Neil Armstrong, Buzz A...
More info...

Preview Unavailable
DN-B-007 Beta SP
Space Program Highlights - Mercury thru Shuttle pt. 2
More info...
ROVING REPORT USA
RR7214A APOLLO 16: MISSION TO THE HIGHLANDS
More info...
86154 NASA Apollo 16 Nothing So Hidden
86154 NASA APOLLO 16 LUNAR MISSION w/ LUNAR ROVER "NOTHING SO HIDDEN"
More info...
APOLLO 11 PREPARATION
Cape Kennedy, Florida, United States of America (USA). Good angle shots of the Apollo 11 at launching pad against the blue skies. Various shots of the men working in control room. Long shot of...
More info...
Preview Unavailable
Apollo 16 & Apollo 17
Daytime lift-off of Apollo 16 and subsequent lunar dune buggy ride by astronauts. Nighttime lift-off of Apollo 17, followed by astronauts walking next to American flag on moon, pan of moonscape ...
More info...
News Clip: Astronaut
Video footage from the KXAS-TV/NBC station in Fort Worth, Texas, to accompany a news story.
More info...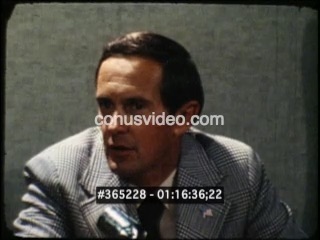 APOLLO 16 ASTRONAUTS SHARE EXPERIENCE (1972)
More info...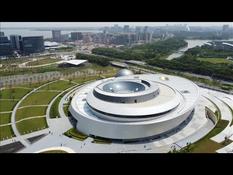 A new planetarium in Shanghai to showcase the...
AFP video
More info...
1972
newsreel - NASA - Apollo 16 - 2 astronauts work on moon surface - collect rocks - big jumps
More info...
Spectators watching Apollo 11 launch
Apollo 11 launch spectators. Spectators watching the launch of the Apollo 11 mission, 16th July 1969. The Apollo 11 Saturn V rocket was launched from pad 39a at Kennedy Space Centre, Florida, US...
More info...
APOLLO 16 & 17 (CQ03253)
APOLLO 16 and Apollo 17 launches. Lunar buggy on surface of moon. Apollo 17 night launch. Astronauts plant flag on the moon. Astronauts on moon.
More info...
---