Your search for "Barack Obama for president" returned 23990 results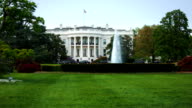 The White House on a Beautiful Summer Day
The White House on a Beautiful Summer Day showing the Oval Office and several Limousines gathered outside in preparation for a Presidential trip. Shot with a Canon 5D MKIII in 1080p RAW.
More info...
CROWDS WAITING FOR PRESIDENT BARACK OBAMA
More info...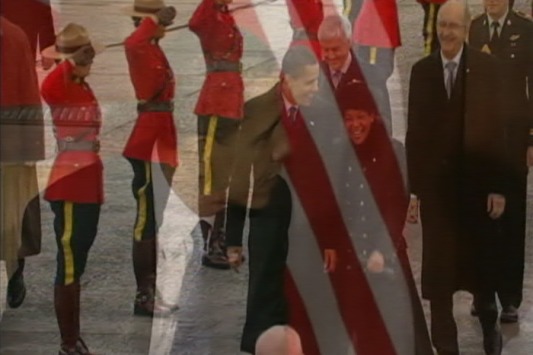 NOUVELLES
From the ordinary citizen to the Head of State via the prime minister, it is a day that many people will not soon forget. Ottawa welcomed the American president, unquestionably the politician of ...
More info...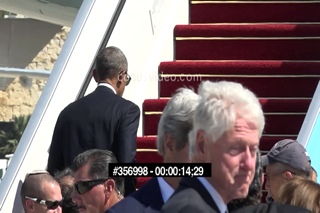 PRESIDENT BARACK OBAMA DEPARTS ISRAEL (2016)
President Barack Obama departs Israel on board Air Force ONE after leading the U.S. delegation to the funeral of former Israeli President Shimon Peres, Ben Gurion International Airport.
More info...
War in Ukraine: "I think all of us are trying...
Radio France: filmed programmes
More info...
PRESIDENT RETREAT FOR CNNE
More info...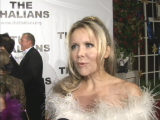 CELEBRITIES
Thalians Honor Clint Eastwood Out: 01:02:30 B-Roll: Fashion Shot/Tamara Henry A02. HRN-2822 In: 01:02:33 Out: 01:03:28 B-Roll: Thalians signage on banner background, poster of Clint Eastwood, ...
More info...
Israelis Watching Obama Inauguration
In Jerusalem, people in a caf watch and applaud the inauguration of Barack Obama as president of the United States. PLEASE NOTE News anchor and reporter image and audio, along with any commercial...
More info...
Malaysia Obama
President Obama leaves Malaysia, heads for the Philippines
More info...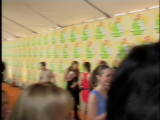 Out: 00:03:44 B-Roll: CU on logo Kid's Choice Awards 2009, zoom out to show full wall, zoom into logo, zoom out to show wall, zoom in to logo, pan over to show the press, pan over to wall and...
More info...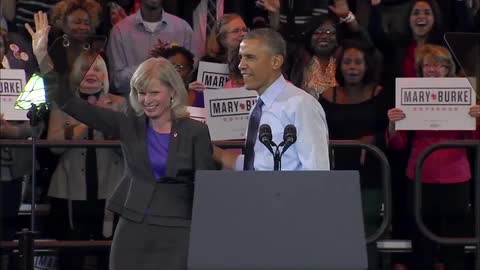 OBAMA CAMPAINS FOR MARY BURKE
President Barack Obama campaigns in Wisconsin for Mary Burke.
More info...
Kenya Obama 3
US President Barack Obama arrives in for visit
More info...
---