Your search for "carbomb" returned 168 results
Preview Unavailable
CAR BOMB
15:44:05 IRAQI TELEVISION BROADCASTING CAR BOMB BLAMED ON IRAN 15:45:04 BREAK
More info...
IRAQ/CARBOMB A'MATH
More info...

Preview Unavailable
CONTEMPORARY STOCK FOOTAGE
NEWSFEED: 11/15/02, PT. 2, WORLDCOM CREEPS, TERRORISM FREAK OUT FOOTAGE; WORLDCOM: INT WS Stage w/Worldcom logo on screens w/people in audience milling around, z-in Man at podium talking head ;...
More info...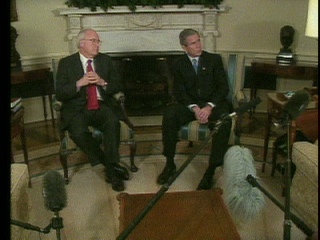 Bush - Leaves
THE PRESIDENT IS NOT BACKING OFF GOING TO PERU DESPITE A CAR BOMBING NEAR THE U-S EMBASSY THERE
More info...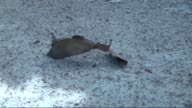 Suicide attack on Iraqi gas plant in Baghdad
BAGHDAD, IRAQ - MAY 15: Flames and smoke rise from the Taji gas plant following an attack, north of Baghdad, Iraq on May 15, 2016. At least eighteen workers were killed and 32 others wounded af...
More info...
Preview Unavailable
CAR BOMB
LONDON FEED / CAR BOMB 11:34:48 VS OF POLICE INVESTIGATORS NEAR WRECKAGE OF CAR IN STREET / NATSOT
More info...
IRAQ / CARBOMB NEAR JUVEEE PRISON
More info...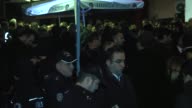 Turkish PM visits relatives of Izmir attack v...
IZMIR, TURKEY - JANUARY 05: Turkish Prime Minister Binali Yildirim pays a visit to relatives of police officer Fethi Sekin and officer of the court Musa Can, who martyred as a bigger blast involv...
More info...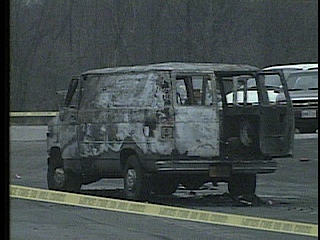 CARBOMB DEATH (01/02/1997)
Police found the body of a man inside a van following an explosion and fire. Dental records are being checked to learn the victim's identity. A-T-F agents were called in becau...
More info...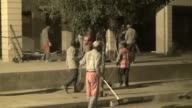 Aftermath of Mardin Terror Attack
MARDIN, TURKEY - JUNE 08: Municipal workers clean the damages caused to buildings and the road by a bomb in the Midyat district of Mardin on June 08, 2016. Two female police officers were martyre...
More info...
Preview Unavailable
CAR BOMB
16:15:03 NATURAL SOUND FTG OF CAR BOMB EXPLOSION BY BASQUE SEPARATIST GROUP CALLED ETA / VS BLAST SITE / BURNING VEHICLE / SHATTERED WINDOWS / MEN ATTENDING INJURED MAN 16:15:34 BREAK
More info...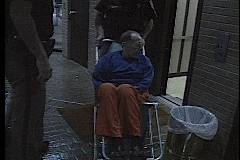 '75 Carbomber in Court (10/08/1996)
In Salem, Virginia today.. a man accused of planting a car bomb that killed a toddler 21 years ago is in court facing charges. 76-year old Frank Helvestine III was brought into the Roanoke county...
More info...
---