Your search for "d-day newsreel" returned 38521 results

Preview Unavailable
DN-B-254 Beta SP; NET-625 DigiBeta (at...
[WWII - D-Day - Newspaper Headlines & Electric Sign]
More info...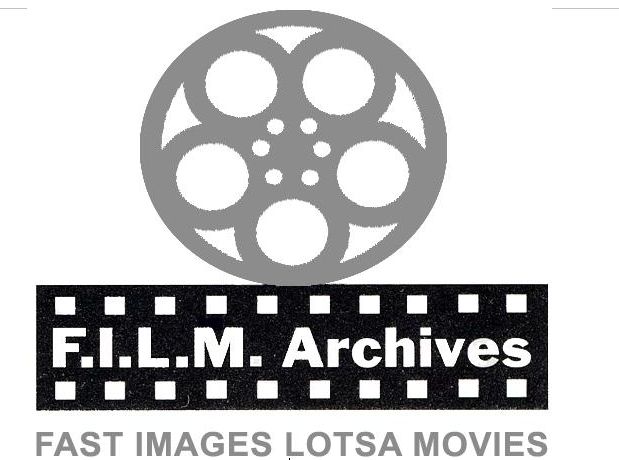 Preview Unavailable
; 1951 (NEWS #199), 1952 (#200-201), 1954 (...
NEWS #199, EISENHOWER IN LUXEMBOURG ON FAREWELL TOUR EISENHOWER LAYS WREATH IN LUXEMBOURG EISENHOWER AND MAMIE WALK IN PARADE, GI LEAPS TO SKI SWEEP AT BEAR MOUNTAIN SKI JUMP ACTION, COLD CROWD ...
More info...
Preview Unavailable
News Reels
A newsreel about: gravity testing in planes creating specific trajectories that allow for moments of weightlessness in order to prepare themselves for their first flights into space: new army techn...
More info...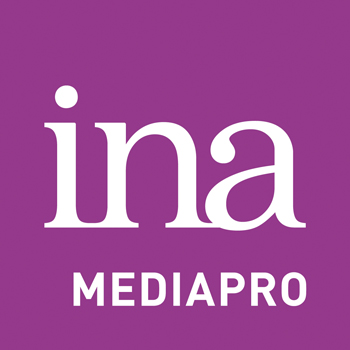 Preview Unavailable
'INVASION' GERMAN NEWSREEL
Unissued / Unused material. German newsreel - D-day invasion. France. M/S calendar page showing 6 June 1944. Various newspaper headlines announcing invasion. M/S people queuing to buy and...
More info...
IP/D-DAY FILE
01:04:21:10 [WWII era footage of US soldiers heading for harms way ]----Historical File WWII era newsreel troops board troop ship / Historical File crowded troop ship / Historical File top side...
More info...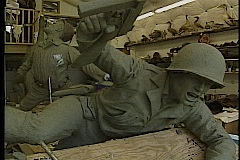 D-DAY SCULPTOR 6/6/2000)
A LAWRENCE, KANSAS, SCULPTOR IS BUSY WORKING ON THE SECOND HALF OF A D-DAY SCULPTURE. THE FIRST PART IS ALREADY ON DISPLAY IN BEDFORD, VA
More info...
Allied air attack and German defense in the c...
German newsreel about the D-Day Invasion of Normandy. English narration overlaid on the newsreel by the U.S. Office of Strategic Services. A German soldier looks through binoculars. Artillery units...
More info...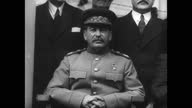 Scenes of Allied forces in Europe compiled af...
Aerial shot of Allied D-Day invasion convoy / aerial shot of Cliffs of Dover on English coast / CU hands holding shot card / US soldiers wading ashore on Omaha Beach / US soldiers crossing Omaha B...
More info...
Preview Unavailable
Johnson's Inaugural
LBJ and First Lady exit White House on Inauguration Day, 1965. Establishing shot of White House. Pan down U.S. Capitol. Brief excerpt from inaugural address, with dignitaries seated behind LBJ. D...
More info...
They Made News Prog 3, part 9: Ted Candy tal...
Clip from a programme of unique interviews with top newsreel cameramen who were at the greatest events of the 20th century.
More info...
84720d HD Official Films Invasion
84720d HD Official Films Sound Newsreel D-Day Invasion USE 84724d
More info...
---