Your search for "hot under the collar" returned 2812 results
FOAM BATH
Kursaal, Southend, Essex. Various C/Us glamorous girl, Linda Jeeves, stepping into foam bath. The bath is part of a "Perfect Home" exhibition. Various shots of men in crowd watching Linda ...
More info...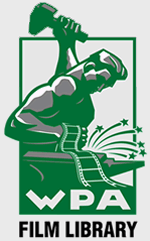 Preview Unavailable
Manned Flight Awareness / 1969: Year of Fulfi...
Master 1808 - Tape 1 Edited program regarding the numerous technological & scientific advances ushered forth by NASA efforts all the while hedging futures on advances down the pike especially th...
More info...
Preview Unavailable
03/01/68 A0047871 NEW YORK: METEOROLGIST...
03/01/68 A0047871 NEW YORK: METEOROLGISTS AND TECHINICIANS APPEARED TO BE SOMEWHAT HOT UNDER THE COLLAR AS THEY PICKED OUTSIDE THE US WEATHER BUREAU IN ROCKEFELLER CENTER IN A DEMAND FOR BETTE...
More info...
Preview Unavailable
Tension In The Air
Various closeups, mostly of the heads of people in different states of anxious self-absorption. A man holds his forehead in a pose of dejection. One runs a hand inside his collar. CU of a hand dro...
More info...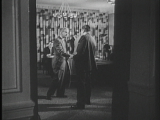 LABOR UNIONS
UNION MEETING. ANGRY UNION WORKERS AT UNION MEETING. DISCUSSING POLICIES. MAN GETTING HOT UNDER THE COLLAR LOOSENS HIS TIE
More info...
On the Greek border, the Turkish boatmen do ...
AFP video
More info...

Preview Unavailable
AFP-142-O 16mm
MD # 46 - STRESS
More info...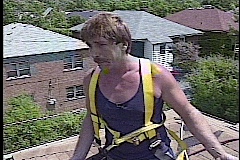 NEW ROOFING HARNESS (06/15/1995)
O.S.H.A. IS REQUIRING ROOFERS TO WEAR NEW HARNESSES. AND SOME ROOFERS SAY THIS NEW HARNESS IS MORE DANGEROUS..
More info...
HOME TURKISH BATH
Virginia Water, Surrey. M/S dark haired Barbara Pinney in bathroom, wearing long red towel, leans over bath - turns on taps. She unwraps the 'turkish bath' kit - a blue plastic sheet which ...
More info...
ALCOHOL & DRUGS
DR. JAMES FADIMAN. BEARDED MAN TALKING. CHINESE PAINTING. MAN TALKING ABOUT THE HISTORY OF DRUGS. CU OF TEABAG GOING INTO MUG. HOT WATER FROM KETTLE POURED INTO CUP. PHOTOS & PAINTINGS OF OLD SCI...
More info...
Preview Unavailable
(V) Russia Heat - VOICED Heatwave in Russian ...
TAPE: EF03/0687 IN_TIME: 22:51:25 DURATION: 0:59 SOURCES: APTN RESTRICTIONS: DATELINE: Moscow, 30 July 2003 VOICED BY AMANDA PALMER SHOTLIST: 00:00 Girl sitting on edge of fountain cooling her f...
More info...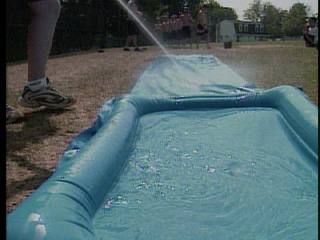 Captive - Repairman
SEARS REPAIR TECH WAS LOCKED IN THE ATTIC OF A HOUSE BY A CUSTOMER. THE VICTIM FINALLY ESCAPED.
More info...
---