Your search for "fcpa" returned 10 results
Training of young footballers
FR3 / France 3
More info...
ROSENSTEIN FCPA REMARKS
SHOT BY: KENDALL KARSON DEPUTY ATTORNEY GENERAL ROD ROSENSTEIN SPOKE AT THE TRACE 15TH ANNUAL FORUM ON ANTI-BRIBERY COMPLIANCE SOLUTIONS
More info...
NUCLEAR FCPA INTER-A
00:00:00:00 Lee Thomas (EPA Admin) introduction/ other experts and EPA guys at briefing or p c on Soviet nuclear accident (0:00)/
More info...
Football: Coupe de France Pays argentonnais -...
Midi Atlantique
More info...
DEPARTMENT OF JUSTICE PRESS CONFERENCE
Justice Department Press Conference Subject: Resolution of a Foreign Bribery Case Participants: Deputy Attorney General James Cole; Michael Gustafson, First Assistant U.S. Attorney for the Distric...
More info...
ATTORNEY GENERAL BARR REMARKS THE US SECURITI...
1250 BARR SEC CONFERENCE REMARX FS6 80 U.S. Attorney General William P. Barr Delivers Remarks at the U.S. Securities and Exchange Commission's Criminal Coordination Conference Washington, DC ~ Th...
More info...
Portuguese before the Euro
Nord
More info...
ROD ROSENSTEIN REMARKS AT INSPECTOR GENERALS ...
SHOT BY LUKE BARR Deputy Attorney General Rod Rosenstein Delivers Remarks at Compliance Week's 2018 Annual Conference for Compliance and Risk Professionals Washington, DC ~ Monday, May 21, 201...
More info...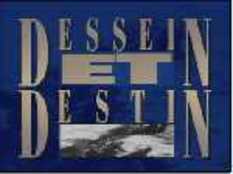 The meeting
A2 / France 2
More info...
Casamozza Floral Cooperative
Méditerranée
More info...
---